Montana politics, elections and legislative news
Lawmakers hear plan for grizzly management post-delisting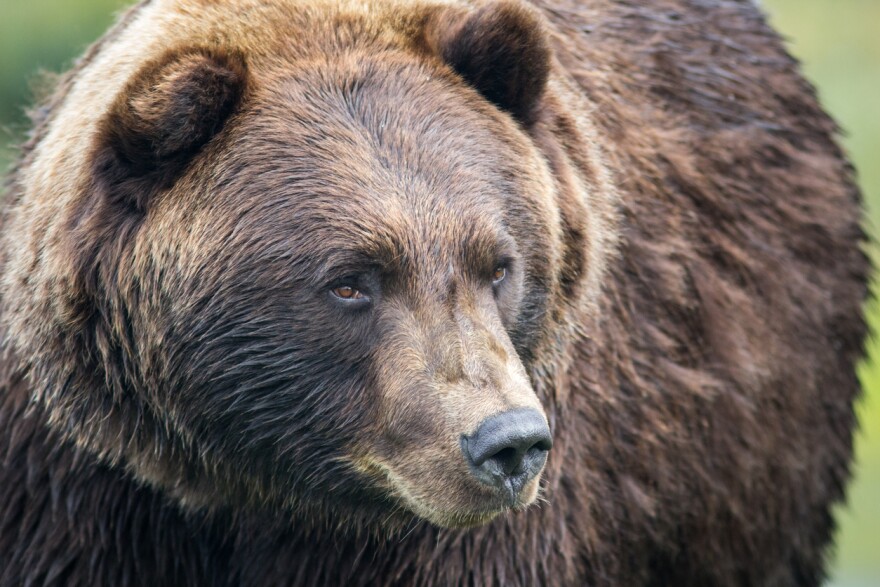 Montana lawmakers are advancing a plan aimed at proving that the state is ready to manage grizzly bears if they are delisted from federal protections.
Grizzly bears are protected as a threatened species and have been federally managed by the U.S. Fish and Wildlife Service since 1975.
Part of the delisting process would require Montana wildlife officials to show the federal government that they have a plan to take over the job of managing the bruins. That plan is now being considered in the state Legislature.
Republican Sen. Mike Lang, from Malta, is carrying the policy developed by Montana Fish Wildlife and Parks.
"We worked hard with the state, the federal partners, to develop strategies that both the Yellowstone and Northern Continental grizzly bear populations will succeed," he said.
In Montana, there are four grizzly bear recovery zones; the Greater Yellowstone, Northern Continental Divide, Cabinet-Yaak and Bitterroot ecosystems. According to FWP, grizzly populations have fully recovered in both the Greater Yellowstone and Northern Continental Divide ecosystems.
Democratic Sen. Willis Curdy, from Missoula, opposed the bill as it was debated on the Senate floor this week. He has concerns over hunting, which would be legal upon delisting.
"This bill has language that will manage to ensure we don't delist the grizzlies. But it has language that's clear in saying that hunting and trapping will commence at the onset of the delisting," Curdy said.
Curdy said that the state has not sufficiently addressed the ability of bears to move and breed between their separate populations. He warned the proposal doesn't do enough to show the federal government that Montana can manage its grizzlies.
Four Democrats joined Republicans in giving the policy initial approval in the Senate.
At their peak, grizzly bears numbered more than 50,000 in the Lower 48. They roamed from the West Coast to the Great Plains, from northern Alaska to…
A trio of bills to remove federal protections for wolves and grizzlies debuted Thursday before Congress.

The Biden administration took a first step Friday toward ending federal protections for grizzly bears in the northern Rocky Mountains, which would open the door to future hunting in several states.

Three conservation advocacy groups have filed a lawsuit in the U.S. District Court in Missoula challenging the federal government's policies for killing and moving grizzly bears.

State wildlife officials say that the first documented cases of avian flu infections in grizzly bears have been detected in Montana.

Montana's hot real estate market is making it harder and more expensive to conserve grizzly bear habitats. Nonprofit conservation groups trying to connect isolated bear populations face the challenge of a growing human population and the rising cost of land.

To accommodate higher rates of predation, the Montana Livestock Loss Board has requested an additional nearly $150,000 to reimburse ranchers for the loss of their animals, a nearly 50 percent increase from two years ago.