Two Grizzlies Killed In Northwest Montana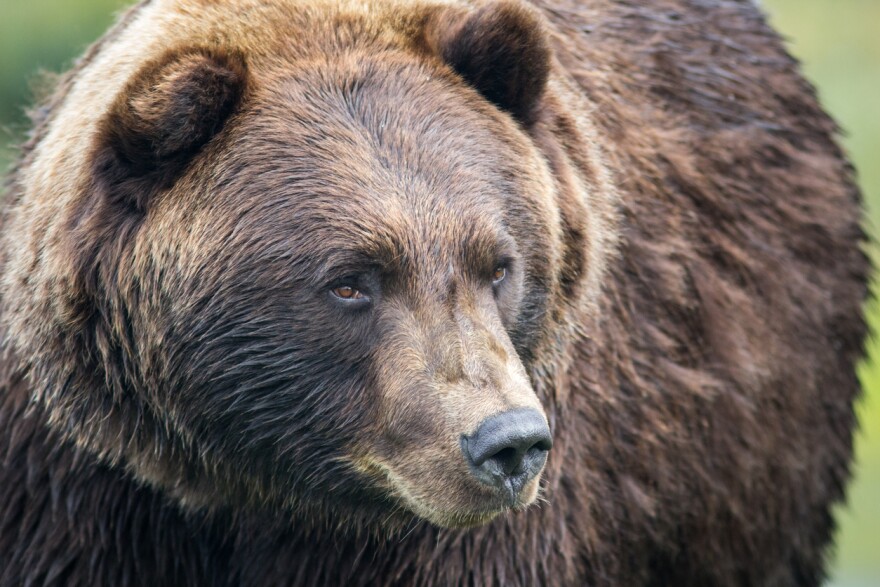 Montana wildlife officials announced Tuesday that two grizzlies were recently killed in northwest Montana. A food-conditioned male grizzly bear was euthanized over the weekend and a female was killed by a hunter last week.
A female grizzly killed by a hunter last week in the Whitefish Range east of Eureka was the 44th grizzly to die in the Northern Continental Divide Ecosystem, or NCDE, this year, approaching last year's record-breaking number of deaths.
Montana Fish, Wildlife and Parks spokesperson Dillon Tabish says the female grizzly was accompanied by a cub.
"We had an adult male who was hunting alone and reported that a grizzly charged him on a forested trail on the morning of Nov. 7."
The hunter reported the incident to a Montana game warden and the case remains under investigation. FWP is not attempting to capture the female's cub.
The mother and her young lived in the NCDE. State officials say there have been 48 "mortalities,"meaning both bears killed and removed from the NCDE so far this year. Combined with last year's record number of mortalities, there have been 99 bears killed or removed from the ecosytem over the past two years.
Officials estimated there were 1,029 bears in the NCDE in 2018.
In a separate incident, a 25-year-old male grizzly that belonged to the smaller Cabinet-Yaak Ecosystem was euthanized over the weekend.
Tabis says, "The bear had broken into a garage and fed on a harvested elk, and after consulting with the U.S. Fish and Wildlife Service and following our guidelines, the bear was euthanized."
Tabish says the bear attempted to break into a barn last month, but was unsuccessful. FWP then captured, collared and transported that bear back to the wild before it returned to residential areas.
The current population estimate for the Cabinet-Yaak ecosystem sits at around 50 to 60 bears.