The latest news about the novel coronavirus and COVID-19 in Montana.
Montana Health Departments Prepare To Distribute COVID Booster Shots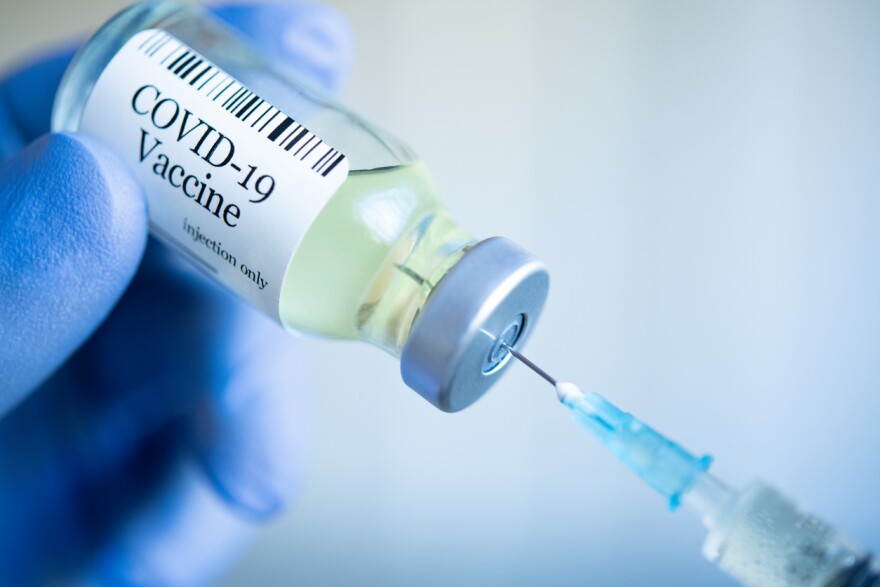 Montana county health departments are gearing up for the possible rollout of booster COVID-19 vaccines after federal health officials announced the efficacy of the shots may be waning with time.
Federal health officials say the U.S. Food and Drug Administration is likely to approve a third dose of the Pfizer and Moderna vaccines in the coming weeks for all adults eight months out from their second dose.
County health officials like Cindy Farr with the Missoula City-County Health Department, say they are already planning ahead.
"We've still got our brick-and-mortar clinic over the Southgate Mall. We're fully staffed and we're able to see hundreds of people a day at this point. So, we are completely ready," Farr says.
Other counties that have closed down their mass vaccination sites like Yellowstone County say they are considering restarting those programs to meet what might initially be high demand for the boosters. Health Officer John Felton says it might mirror initial demands from earlier this year.
"When you think back to the folks that were getting vaccinated in January and February, they were the people who really, really wanted to get [the] vaccine. So we anticipate that a very large proportion of those folks will choose to come back for a third dose."
However, Felton and other county officials say they don't expect demand to overwhelm supply. Flathead County Health Officer Joe Russell hopes the booster shots will stem the increasing number of fully vaccinated people becoming infected with COVID-19.
"Right now, with the amount of breakthrough cases that I'm seeing the preponderance of this delta variant, I think it's a really good move, and I hope that people that want it will get it," Russell says.
Russell says on average breakthrough cases have accounted for about 15% of new daily COVID-19 cases in Flathead County.
A spokesperson with the Montana Department of Public Health and Human Services says the agency is awaiting additional information on how the rollout of third doses will work in Montana.
The announcement of a possible rollout of third shorts for all adults comes on the heels of Montana health officials announcing that booster shots are available now for certain immunocompromised people.