Montana politics, elections and legislative news.
Citing 'Devastating' Health Department Cuts, Lawmakers Call For Emergency Funding Fix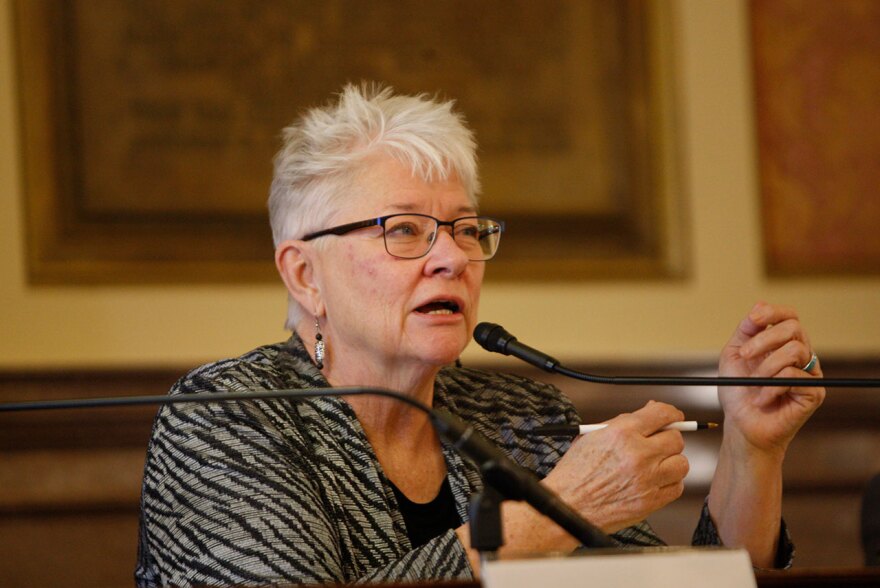 A group of Democratic state lawmakers say budget cuts to the state health department have created a public health emergency. They delivered a letter to legislative leaders and the governor Tuesday asking for emergency funding.
Five representatives and two senators signed onto the letter addressed to the Montana Legislative Finance Committee. The letter was also delivered to Governor Steve Bullock and leadership in both parties of the Legislature.
Senator Mary Caferro and Representative Mary Ann Dunwell, both from Helena, delivered the letter to the finance committee along with Missoula Senator Diane Sands.
"These cuts are devastating," said Sands. "I do think it is a public health crisis, and I think it is our obligation as the Legislature to fill this hole."
State lawmakers pulled about $49 million in state funding from Montana's Department of Public Health and Human Services in order to help balance the state budget.
Along with specific program and job cuts within the department, payment rates to all Medicaid providers in the state were cut by about 3 percent.
The letter asks the committee to look at the possibility of a supplemental appropriation to "meet the desperate needs of the Montanans we serve."
A supplemental appropriation allows the state to take money from future budgeting years in order to pay for a current emergency.
But Republican Nancy Ballance, the chair of the Legislative Finance Committee, says the LFC doesn't have the authority to create the emergency funding asked for in the letter.
"It doesn't preclude us as individuals, or as a committee, from exploring every opportunity that is available, or to writing a letter to the governor, if we so decide that is what we want to do," she said. "But, I don't want the public, to believe that we have authority to do things and are choosing not to. Because that authority does not rest with us."
Democrats who signed onto the letter say that while their message was directed at the legislative committee, it will take both the Legislature and the governor's office to approve emergency funding.
"We couldn't do it under the law," said Dan Villa, the governor's budget director, speaking with reporters at the end of February.
In an emailed statement Tuesday, the governor's office said the request for emergency funding via a supplemental appropriation is "outside the scope of the executive's authority."