Montana politics, elections and legislative news.
Gubernatorial Candidates Debate And Release New Ads, Zinke Responds To Trump Fallout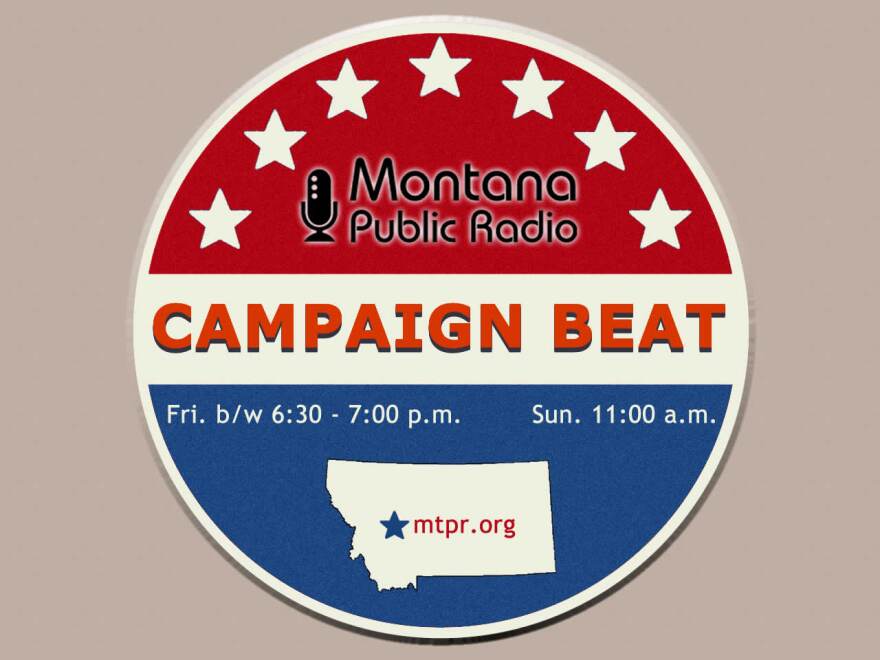 Gov. Steve Bullock and Greg Gianforte hold their final debate, as well as release new ads in the gubernatorial race. Congressman Ryan Zinke speaks out about a recently released Donald Trump video. Capitol reporter Corin Cates-Carney sits in for Sally Mauk, and is joined by Rob Saldin and Chuck Johnson on this episode of "Campaign Beat."
Final gubernatorial debate in Billings.
The final debate in the gubernatorial race showed good contrast between Gov. Bullock and Gianforte. But the analysts say the candidates fell short of convincing undecided voters in the state.
"I think we're in the home stretch of this election cycle and, in fact, as election day is still a few weeks away, mail-in voting has already begun in Montana," Saldin says. "At this stage the candidates have basically made their pitch to the voters. We aren't hearing much that's new."
"If I were on either of these campaigns, I'd be concerned about turnout and who's going to show up to vote," Saldin adds. "It's entirely possible, I think, that the make-up of the electorate this year looks a little different than usual."
New ads in gubernatorial race.
In the coming years, two of the four coal-fired units at the Colstrip plant will shut down and Gianforte has run ads attacking Bullock on the closure. The governor released his first rebuttal ad to those attacks this week.
https://www.youtube.com/watch?v=Ljwvw8wy3t4
"Gianforte has attacked Bullock for not doing enough to protect the Colstrip jobs and here is a Colstrip worker kind of countering that," Johnson says. "It's an issue that is, in most ways I think, outside the realm of Bullock's control, Gov. Bullock's control. It's a national issue with climate change and the like. It's certainly one that Gianforte has capitalized on and this is an attempt to counter that."
https://www.youtube.com/watch?v=8qB9Fvppi5w
"Gianforte's stance here is very easy to understand. It's basically 'I'll go to the mat for Colstrip and Bullock won't,'" Saldin says. I think Gianforte has the upper hand here when it comes to the politics of Colstrip as a campaign issue. Now, that doesn't mean necessarily that he's right on the policy. There's absolutely an argument to be made that, look, the future, whether we like it or not, doesn't look good for Colstrip."
Congressman Zinke speaks out about Trump video.
Last week a video was released speaking disparagingly of women, and several prominent Republicans have come out saying they cannot support Trump after his remarks. How does the presidential election impact local races in Montana?
"It has, I think, clearly put Republican candidates like Zinke in a tough position," Saldin says. "Obviously they need Trump supporters to win, so they risk a backlash if they denounce Trump. Yet, Trump says indefensible things. It's particularly problematic, though, for someone like Zinke, who has been an enthusiastic supporter of Trump - he's been all in."
"Campaign Beat" is hosted by MTPR's Sally Mauk, with UM Political Science Professor Rob Saldin, and former Capitol Reporter Chuck Johnson. Listen every Friday between 6:30 & 7:00 p.m. and again on Sunday at 11:00 a.m., or via podcast.