Montana politics, elections and legislative news
'Campaign Beat': Governor's Race, A.G. Candidate, Supreme Court Nominee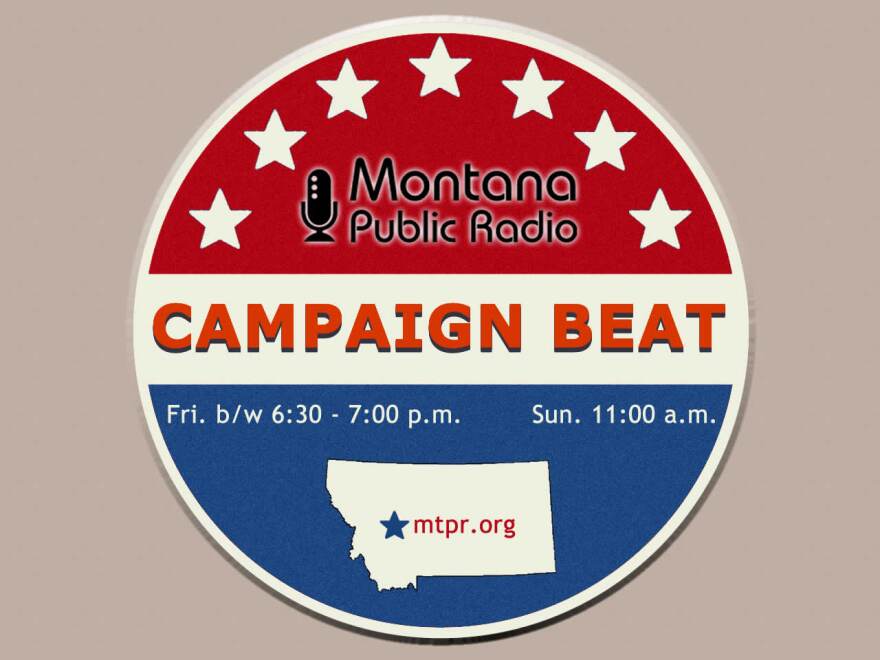 On this edition of "Campaign Beat", we talk about the viability – and sincerity - of the campaigns of the two new candidates in the governor's race; the last minute entry into the race for attorney general; Montana's two senators' views of President Obama's Supreme Court nominee; and who's speaking at this weekend's annual democratic Mansfield/Metcalf dinner.
New candidates for governor:
A democrat, former Miles City legislator Bill McChesney – and a republican, Ravalli County planner Terry Nelson – have entered the race for governor, challenging Steve Bullock and Greg Gianforte respectively. As Rob Saldin points out, their last minute entry makes it possible, under Montana campaign law, for both Gianforte and Bullock to keep the money they've raised in the primary, since they are no longer running unopposed.
"Frequently what we'll see in these kinds of situations, is you'll have a loyal party member who essentially takes one for the team by formally filing to run, but then doing nothing that actually resembles a real campaign," says Saldin.
The late entries into the race allow both Bullock and Gianforte to keep and spend hundreds of thousands of dollars they've raised during the primary season rather than having to give the money back.
New AG candidate:
Democratic Bozeman attorney and former state senator Larry Jent is the last minute entry into the race for attorney general, challenging incumbent Republican Tim Fox. Chuck Johnson thinks Jent is serious about mounting a stiff campaign against Fox. "I don't think he's just going to be a shill in the race. I don't think Larry would get in it if he were just a charade candidacy."
Jent ran for Congress in 1996, losing in the primary.
Reax to Supreme Court nominee:
"Montana's congressional delegation had predictable reactions to President Obama's pick to replace the late Antonin Scalia on the Supreme Court," says Sally Mauk.
Republican Senator Steve Daines is going along with his party's leadership in insisting the nomination wait for the election of the new president. Democrat Jon Tester, like the President, believes the Senate should at least hold a hearing on the nominee, Merrick Garland, and vote him up or down.
Mansfield/Metcalf dinner:
Montana democrats are gathering for their annual Mansfield Metcalf dinner this weekend, with keynote speaker Senator Tammy Baldwin of Wisconsin. Chuck Johnson says it's a chance to rally the troops behind the democratic candidates, and usually attracts over a thousand party faithful.
"Campaign Beat" is hosted by MTPR's Sally Mauk, with UM Political Science Professor Rob Saldin, and former Capitol Reporter Chuck Johnson. Listen every Friday at 6:48 p.m. and again on Sunday at 11:00 a.m., or via podcast.