The latest news about the novel coronavirus and COVID-19 in Montana.
Blackfeet Nation Takes Vaccine Surplus North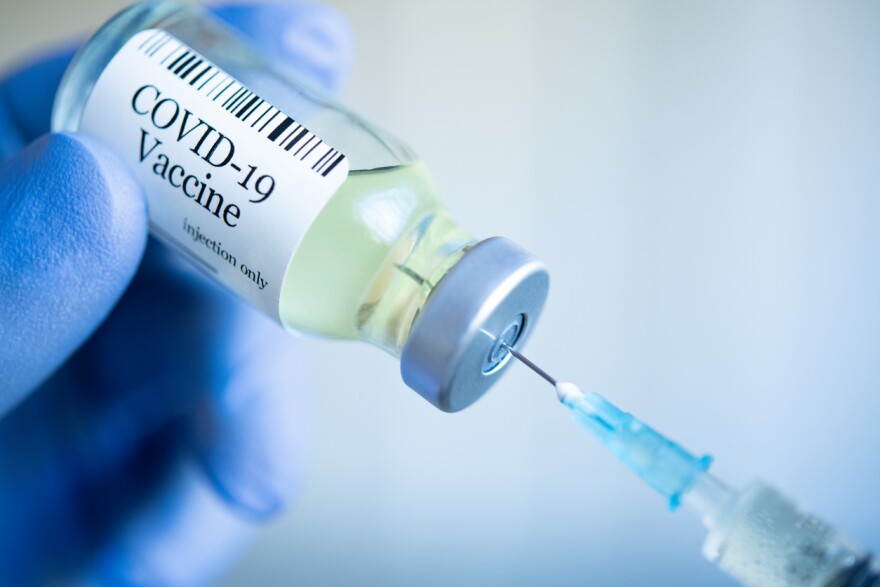 The Blackfeet Nation this week provided hundreds of surplus COVID-19 vaccines to their counterparts from the Blackfoot Confederacy and other residents of southern Alberta.
Blackfeet Nation spokesperson James McNeely said the tribe has been looking for ways to use its surplus COVID vaccines, as about 98% of eligible residents on the reservation are fully vaccinated. They started by offering to bring shots into other counties, but supplies across Montana have been outstripping demand for weeks now.
"Then we started talking to our counterparts of the Blackfoot Tribe on the north side and said, 'What if we were to come vaccinate you?'" McNeely said.
That idea became a reality when the tribe was granted permission this week by Canadian and U.S. health officials to set up a two-day vaccine clinic at the U.S.-Canadian border.
Canada has struggled to acquire COVID vaccines, with only 25% of Canadians having received at least one dose, and many waiting months for their second dose.
"We actually vaccinated 450-plus folks in the last two days, both First Nation and non-first nation," McNeely reported.
He added many were able to get their second dose and that the tribe plans to return next Wednesday and Thursday. McNeely said there could be more clinics as the Blackfeet Nation continues to receive vaccine shipments.