Grizzly Deaths Decline From Recent Records In Northwest Montana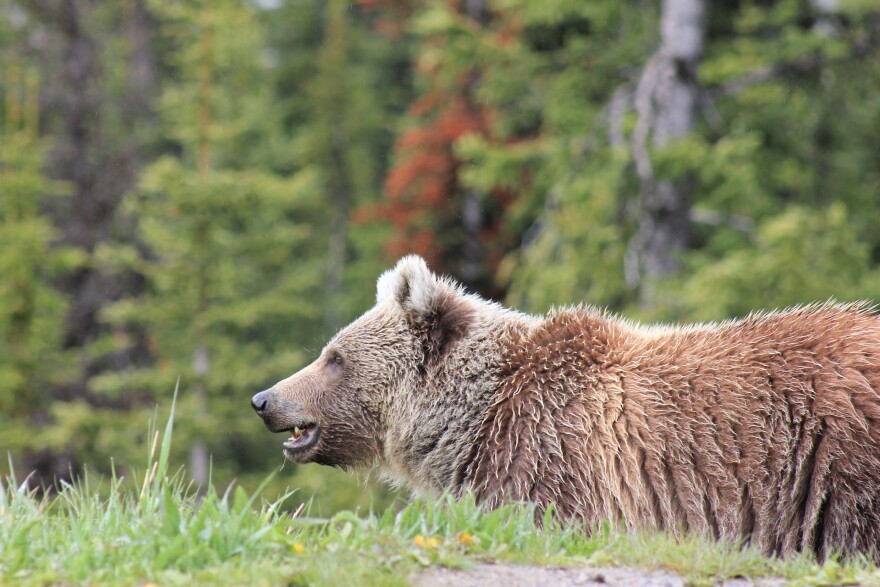 After two record-breaking years of grizzly bear deaths in Northwest Montana, bear mortalities have dropped back down.
2018 and 2019 each saw more than 50 grizzlies killed or removed from the ecosystem in and around Glacier National Park — more than any year on record since they were listed as "threatened" under the Endangered Species Act in 1975.
State and federal biologists said the numbers likely reflected the growing grizzly and human populations in the region, but that there isn't enough long-term data to see if a concerning trend was emerging. Some conservationists worried those numbers spelled the start of a pattern that could compromise the species' recovery.
This year, as bears are preparing to den for the winter, there have been 35 mortalities confirmed in the ecosystem.
"We have gone back down from our two higher years of 2018 and 2019, kind of closer down to normal," said Montana Fish, Wildlife and Parks Bear Biologist Cecily Costello at a meeting of state, federal, and tribal bear managers and biologists in Northwest Montana on Monday.
35 grizzly mortalities is still higher than any year documented prior to 2018 — but just barely. The meeting of bear managers this week focused on ways of mitigating grizzly deaths, and on helping growing numbers of people and bears get along in Montana.