Environmental Groups Promise Lawsuit Over Roads In Grizzly Habitat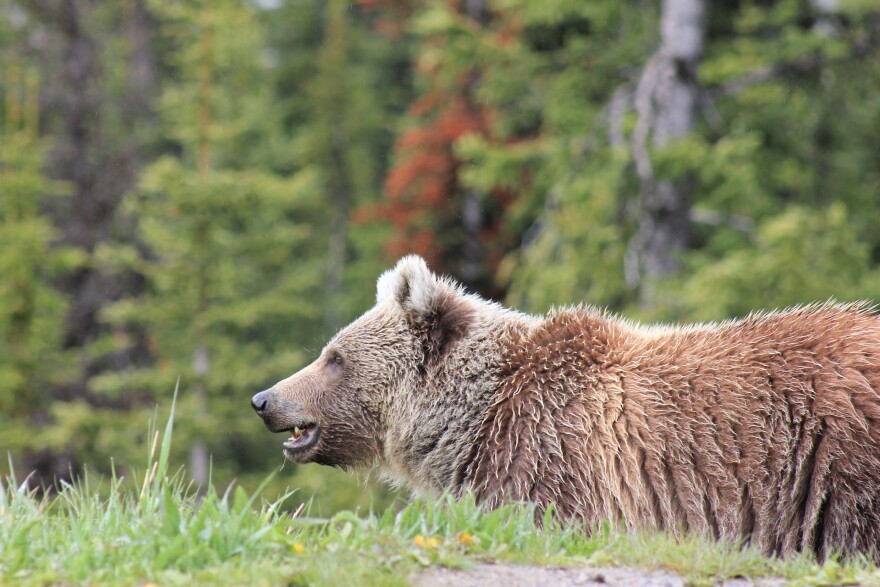 Two Montana-based environmental groups Monday announced they're preparing to sue the U.S. Forest Service and U.S. Fish and Wildlife Service over the recently enacted Flathead National Forest Plan.
Swan View Coalition and Friends of the Wild Swan say the new management plan violates the Endangered Species Act by increasing road building in sensitive habitat for grizzly bears and bull trout. They plan to file their lawsuit if the agencies don't act within the next 60 days.
In a press release, Swan View Coalition's Keith Hammer says species could be harmed by the Forest's decision to abandon road removal, which he calls the true means to habitat restoration.
But Flathead National Forest Supervisor Chip Weber says the new forest plan sets the stage for the long-term conservation of grizzly bears using the latest science.
"It sets conditions that will provide for the continued expansion of the grizzly bear population in the North Continental Divide Ecosystem."
Environmental groups say research from the 1990s shows motorized and non-motorized use of roads in grizzly habitat threatens survival, and that even roads closed to the public can displace bears who learn to avoid disturbances.
The 1995 forest plan limited the number of public roads the Forest Service could maintain in the Flathead. The agency was subsequently required to decommission some existing roads through revegetation, culvert removal and other measures.
The new forest plan removes the decommissioning requirement. Its standard is to maintain road conditions comparable to 2011, when the Grizzly Bear Conservation Strategy for the area determined the mammals were ecologically recovered.
"The new plan sort of says we've reached a point where we've closed off enough public access," Weber says. "We're just going to maintain these secure areas for grizzly bears and allow public access for all the purposes like treating wildland-urban interface fuels, public access to recreation, public access for a whole host of purposes people want."
But, environmental advocates say the new plan doesn't actually commit to maintaining 2011 road conditions.
They say managers can place so-called inadequate barriers like fallen trees across entrances, which prevents them from being included in the forest's road count even though they may still be accessible to ATV and dirt bike users.