Objection Period Closes For Flathead Forest Management Plan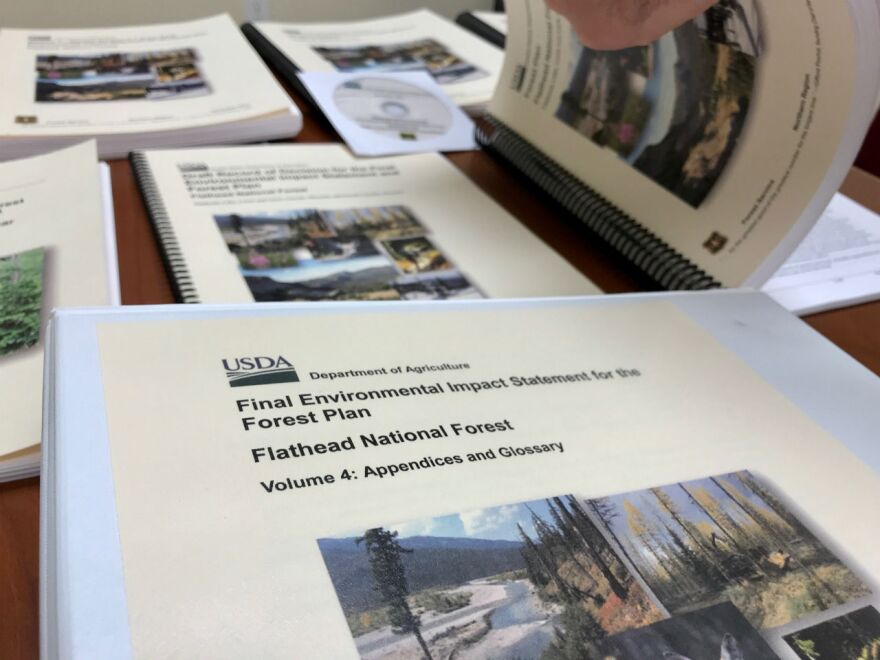 The Flathead National Forest is now reviewing all the objections to the final draft of its new forest management plan.
The Flathead National Forest released that draft plan back in mid-December. It's essentially the blueprint that will guide land use decisions on the forest for at least the next decade. Groups who were involved in writing the plan had two months to file objections. The Flathead's Forest Plan Revision Team Leader, Joe Krueger, says that objection period closed Monday.
"We've received 74 timely objections regarding the revision of the Flathead's plan, as well as the associated Regional Forester's species of conservation concern as well as the Lolo, Helena, Lewis and Clark and Koootenai National Forest amendments," Krueger says.
The plan includes a section on grizzly bears in the Northern Continental Divide Ecosystem. Federal managers say that population may no longer need endangered species protections.
And that's what worries critics, like Arlene Montgomery, with Friends of the Wild Swan. That local non-profit was one of the 74 that filed an objection.
"If you're going to have a forest plan, it should be one that at least is beneficial to wildlife, one that does not have an adverse effect to wildlife like grizzly bears, lynx and bull trout."
Montgomery and other conservation groups that are critical of the revised plan say it doesn't do enough to protect fish and wildlife. They say it ignores best available science and offers no direction for maintaining a sustainable road system.
"I think we always need to be pushing for what's best for what's best for wildlife, fish and water quality. That's what we're doing," Montgomery says.
The Flathead National Forest's Joe Krueger says his colleagues in the Forest Service believe they're doing the same thing.
"You definitely have the environmental organizations mirroring themselves on their points, but we do have quite a few letters of support as well," Kreger says.
Forest officials will now review the objections to the final draft of its new forest plan and are expected to respond to them later this spring.