Conservation Plan Will Guide Bison Range Management For Next 15 Years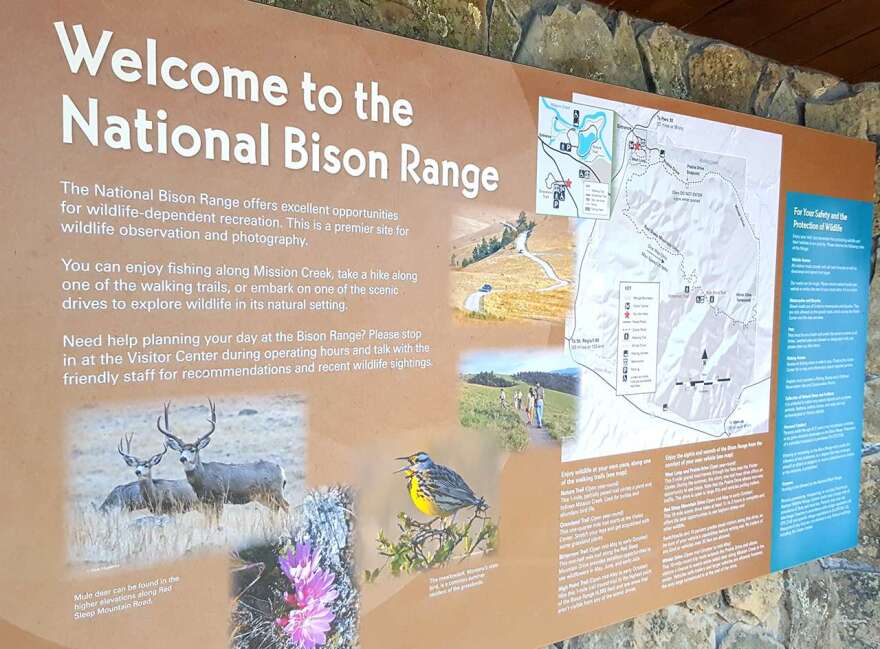 Federal wildlife officials have agreed to prepare a conservation plan for Montana's National Bison Range as part of a settlement in a lawsuit brought by an environmental group. The U.S. Fish and Wildlife Service will prepare what's called a comprehensive conservation plan, or CCP, for the Bison Range by 2023.
A CCP guides management decisions for 15 years. The government is required to develop one for every refuge it manages.
Two years ago, a lawsuit filed by the group Public Employees for Environmental Responsibility, or PEER, faulted the agency for not establishing a CCP prior to proposing to transfer management of the range to the Confederated Salish and Kootenai Tribes. 
Fish and Wildlife held several meetings last year seeking public comment on these management plans, but PEER's Paula Dinerstein says this legal settlement now formalizes the process.
"What this settlement does is it makes the Fish and Wildlife Service committed to following that process and to having a public website where they will put up what they're doing and how they're coming with each of these steps. It gives a lot more structure to the process," she said.
The government also agreed to pay PEER $50,000 for its legal expenses.
In 2016, the Obama administration proposed transferring management of the range entirely to the Confederated Salish and Kootenai Tribes while maintaining federal ownership. Interior Secretary Ryan Zinke last year reversed course and announced the Service would retain management.
The 29-square-mile refuge within the Flathead Indian Reservation is home to about 350 bison.