Grizzly Kills Camper In Ovando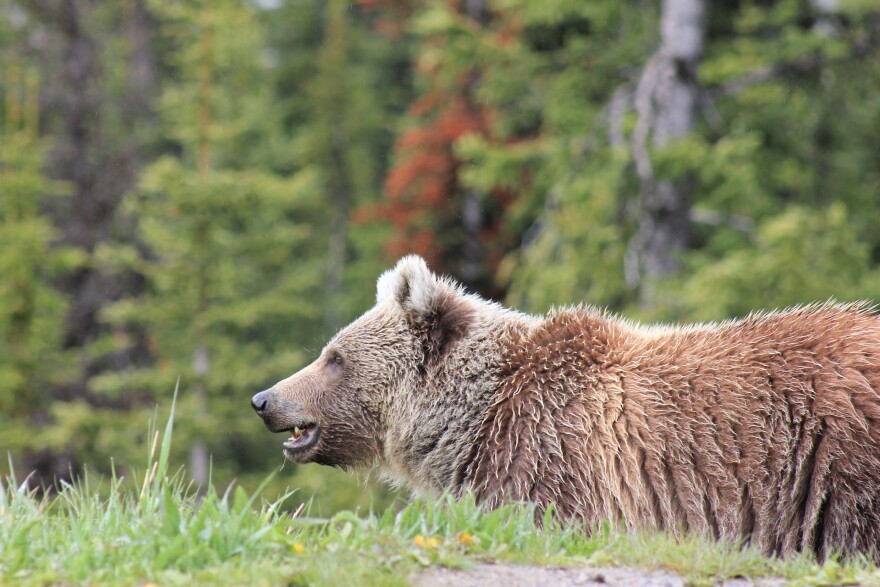 Authorities say a grizzly bear attacked and killed a person camping in western Montana early Tuesday.
Powell County Sheriff Gavin Roselles says the bear had wandered into the campsite a couple of times before the fatal attack.
The pre-dawn attack happened in Ovando, a town of fewer than 100 people about 60 miles northwest of Helena. A team of law enforcement and wildlife specialists assisted by a crew aboard a helicopter were trying to track down the bear "with the intent to euthanize it once we find it," Montana Fish, Wildlife and Parks Department spokesman Greg Lemon says.
Lemon says it's too early to know what prompted the fatal attack, but urges everyone to be "bear aware" while recreating in the backcountry.
"Keep a clean camp. Hang your food away from your campsite and camp away from where you prepare food. When you recreate in the backcountry make noise when you're out and about. Carry bear spray, be ready to use it," Lemon says.
The victim's identity was not immediately released, and further circumstances surrounding the attack are under investigation.