Tribes One Step Closer To Fully Managing National Bison Range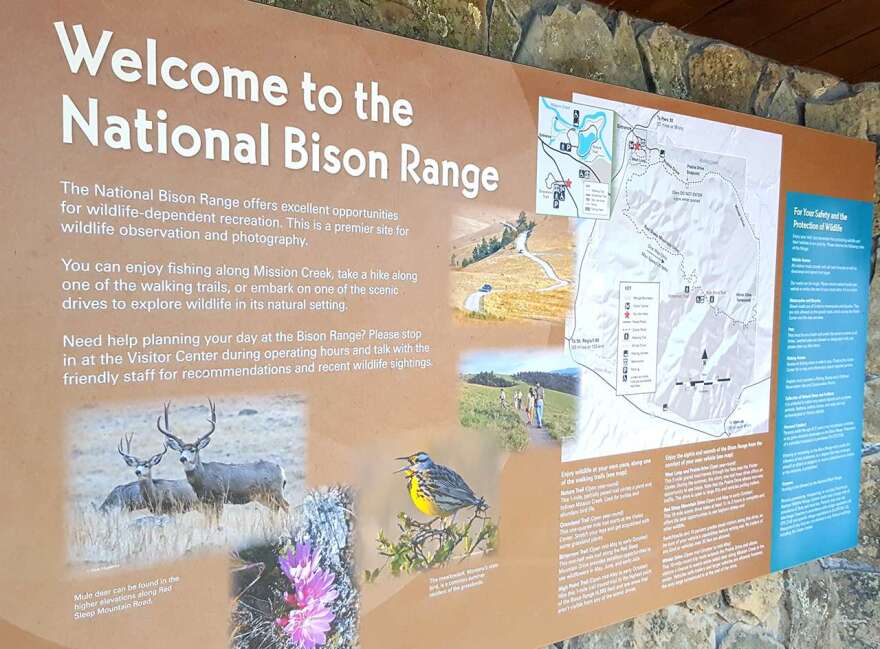 The National Bison Range in northwest Montana is one step closer to being fully managed by the Confederated Salish and Kootenai Tribes. The U.S. Interior Department put the 19,000 acres of land into trust on Wednesday.
The transfer of the land out of the National Wildlife Refuge System into tribal control is part of the CSKT water compact passed by Congress last year.
The land will still be owned by the federal government, but placed in trust for the tribes. That means the land will be under management of the tribes for the first time since 1908 when the federal government took the land from the Flathead Indian Reservation.
The tribes began to take over management of the bison range late last year. Tribal officials will manage the range, with operational and financial support from the U.S. Fish and Wildlife Service, over the next two years.
CSKT will eventually fully fund management and conservation of the range.