Missoula Considers Ban On Flavored Tobacco Products And E-Cigarettes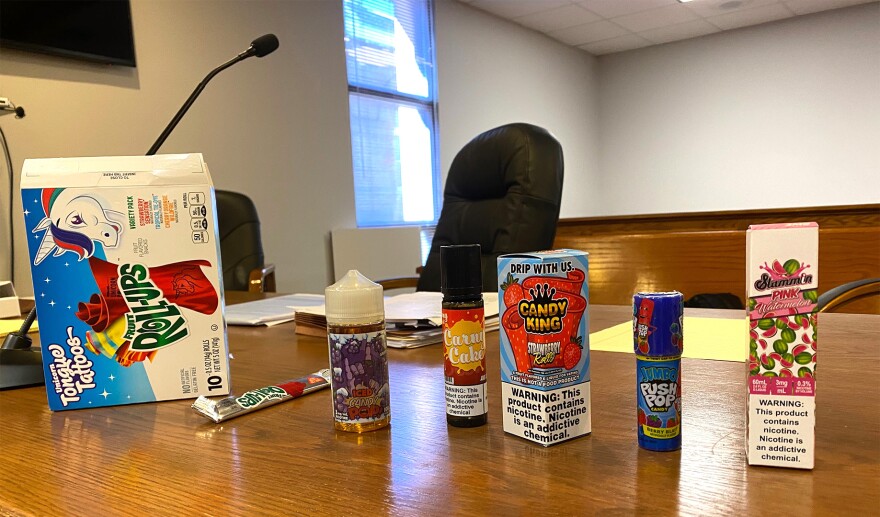 Missoula could become the state's first city to ban the sale of all flavored tobacco products. City officials will take up the idea Wednesday morning.
Two-and-a-half months ago the Montana health department, facing pushback from state lawmakers, withdrew a proposal to enact a permanent statewide ban on the sale and marketing of flavored e-cigarettes. The proposal in Missoula outlines an even broader local ban.
A coalition of Missoula physicians, parents, teachers and youth leaders is now asking the local city council to ban the sale of all flavored cigarellos, hookah, smokeless tobacco and e-cigarette products. That includes candy flavors, menthol and mint flavored tobacco products.
"Menthol and mint are probably one of the big reasons adults persist in smoking," says retired Missoula pediatrician Dr. Kathy Rogers.
Rogers accuses the tobacco industry of intentionally targeting young people with sweet flavorings to both bolster sales and hook a new generation on nicotine products.
State health officials say the rate of high school students reporting frequent vaping grew 243 percent from 2017 to last year.
"To see what's happened in the last five years is terrifying for me because I know that for the kids, they're so innocent in this, and they're being fed a bill of goods," Rogers says.
Tobacco and e-cigarette retailers staunchly oppose the proposed flavor ban. They say it will only push adult customers out of town or online and take significant sales with them. They also point out youth under the age of 21 are already prohibited from purchasing these products.
The Montana Smoke Free Association, a trade group of about 15 vape shops issued a statement to MTPR Tuesday saying, "Montana Smoke Free Association can't understand why Missoula County continues to push this agenda when the Legislature has already spoken."
The Missoula City Council's Public Safety and Health Committee will discuss the proposal Wednesday morning. The full council is scheduled to take final action Monday, October 26.