Three Grizzlies Killed In NW Montana Last Week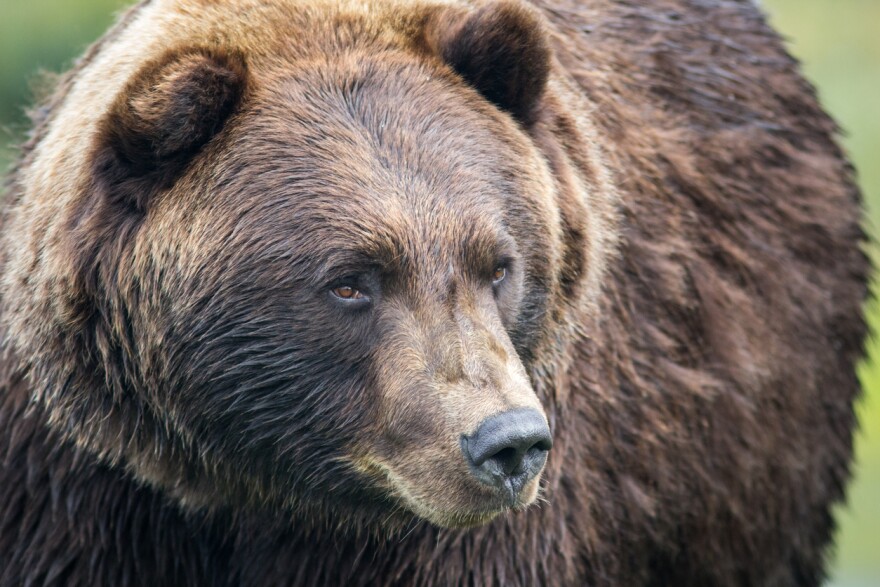 A grizzly bear was euthanized roughly 12 miles south of Eureka after it became habituated to people and food conditioned, according to a Tuesday press release from Montana Fish, Wildlife and Parks.
FWP received multiple reports of the bear approaching residences in the Barnaby Lake area. The animal was seen eating from bird feeders, climbing into vehicle beds to eat garbage and grazing on residential lawns. Residents were unable to successfully shoo the bear away.
FWP specialists caught the grizzly on May 25. The bear, an adult male estimated to be 3 years old and roughly 235 pounds, had been one of three captured east of Bigfork earlier this spring for getting into residential food attractants. The grizzly had then been moved to a remote forest near the British Columbia.
FWP consulted Interagency Grizzly Bear Committee guidelines and the U.S. Fish and Wildlife Service before euthanizing the animal due to food conditioning and habituation.
Last week, a male and a female grizzly were killed by black bear hunters on the Rocky Mountain Front west of Great Falls. Both incidents are under investigation by the U.S. Fish and Wildlife Service.
Grizzly bears are a threatened species, and intentionally or accidentally killing a grizzly bear is illegal unless done in self-defense. When black bear hunting, correct identification is critical: Montana has no grizzly bear hunting season.