Two Grizzlies Relocated To Cabinet Mountains To Boost Existing Population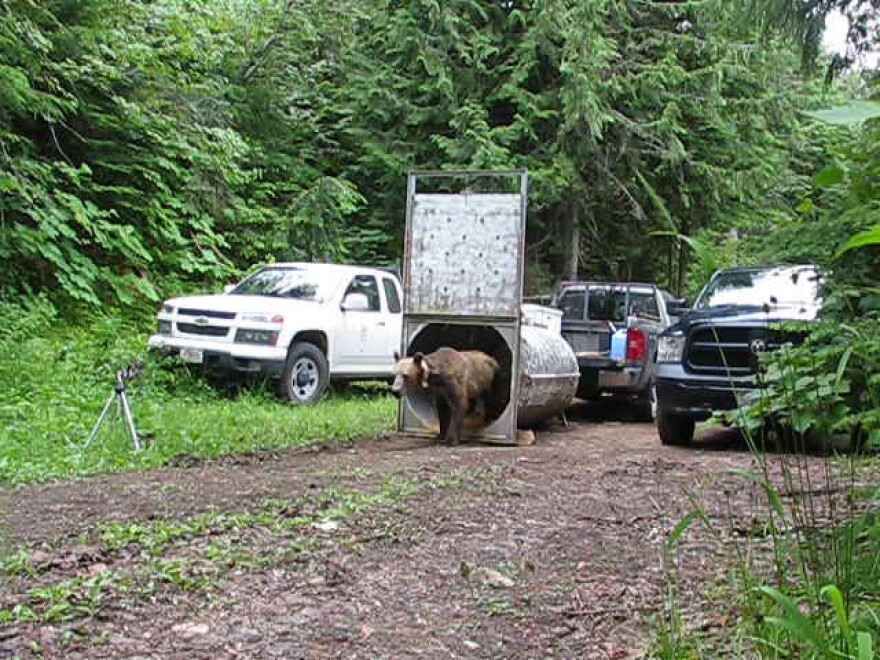 Two grizzly bears were moved to northwest Montana's Cabinet Mountains this month as part of an ongoing effort to recover the area's population. The bears were released near Spar Lake on July 13 and 16, according to a Montana Fish, Wildlife and Parks press release.
The relocation is the latest step in a decades-long augmentation program created to boost grizzly population and genetic diversity in the Cabinet-Yaak Ecosystem. While the program has led to roughly 60 bears in the system today, FWP's Dillon Tabish says the program is still working towards its goal of approximately 100 animals.
"If you look at the stats from the 1980s, biologists estimated there were fewer than 15 bears left in that ecosystem, so every single bear counts," he said.
FWP collaborated with the U.S. Fish and Wildlife Service to relocate the bears from the nearby Whitefish Range. The agencies choose animals with no history of human conflict, and timed the move to coincide with the availability of local huckleberries.