Montana politics, elections and legislative news
Union Reps Skeptical Of Deal To Reopen Government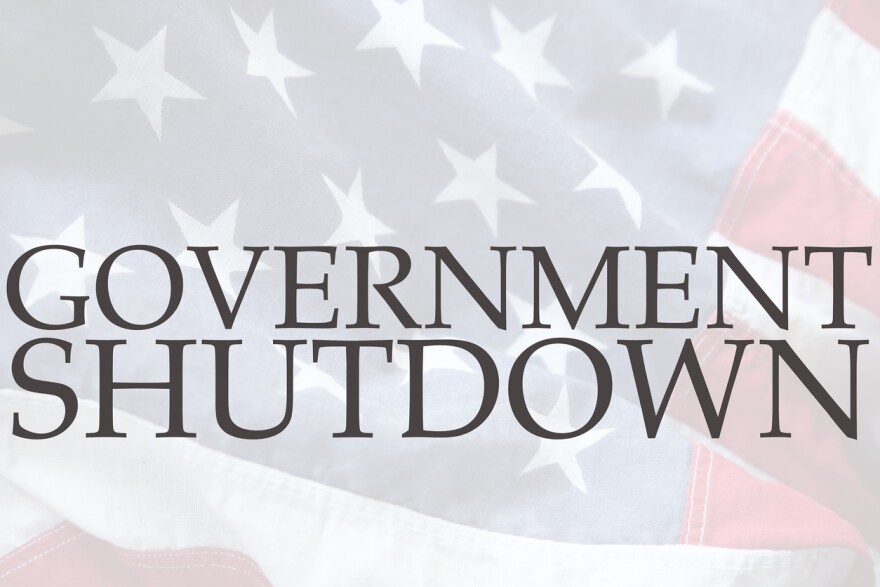 Montana's Democratic U.S. Senator, Jon Tester, is only cautiously optimistic about the deal to end the 35 day partial government shutdown. In a statement released Friday, Tester described it as, "Only a short-term fix to this irresponsible government shutdown."
The Republican members of Montana's delegation, Rep. Greg Gianforte and Senator Steve Daines, issued separate statements of support for the deal, saying it will give both parties a chance to negotiate in good faith.
Back in Missoula, however, Montana AFL-CIO community organizer Lisa Davey was less impressed. She was one of about 30 people who gathered at Senator Daines' Front Street field office to rally against what they describe as "shutdown politics."
"The federal government needs to quit using our federal employees, who have dedicated their life to serving their country, as political pawns," Davey said.
Missoula City Council representative Heather Harp said ethical leadership requires a set of higher principles.
"Whether it's kindness, it's patience, it's charity, it's fairness. When we look at what's happening now at the federal level, we don't see any of that really happening. This has become a new normal and it just can't become the new normal."
Ben Dawson is President of the Missoula Area Central Labor Council, and he's skeptical of Friday's deal to reopen shuttered government agencies.
"Giving federal workers 21 days to try to go in, make up for 35 days they've been furloughed, and prepare us for a strong 2019; in that regard it's not what we need. We need a stable, functioning federal government 365 days a year," Dawson says.
Ted Etter is a 17-year Forest Service employee and member of the National Federation of Federal Employees labor union. Etter says plenty of important Forest Service work has fallen by the wayside this year.
"Firefighters are not being trained, not being certified. Prescribed burns are not taking place, there's a window of opportunity that the weather affords us for doing that. Planning for opening campgrounds, inspecting lookouts and repairing radio systems – all of those are not occurring right now. As we approach the summer and the fire season, we're going to be behind."
Etter says he's thrilled he'll get backpay for the past 35 days, but adds, "I can't make any plans. I can't operate on three weeks of budgeting to schedule work, to travel or to train. Basically, I can answer emails and look at pending projects, but I will not be accomplishing anything if we can't move beyond three weeks."
In his remarks today the president thanked federal employees and said many of them are with him and support the wall.
"I don't believe I know any of those federal employees," Etter says.