Montana politics, elections and legislative news
Montana's Reps Like Farm Bill, Divided On Food Stamp Work Requirement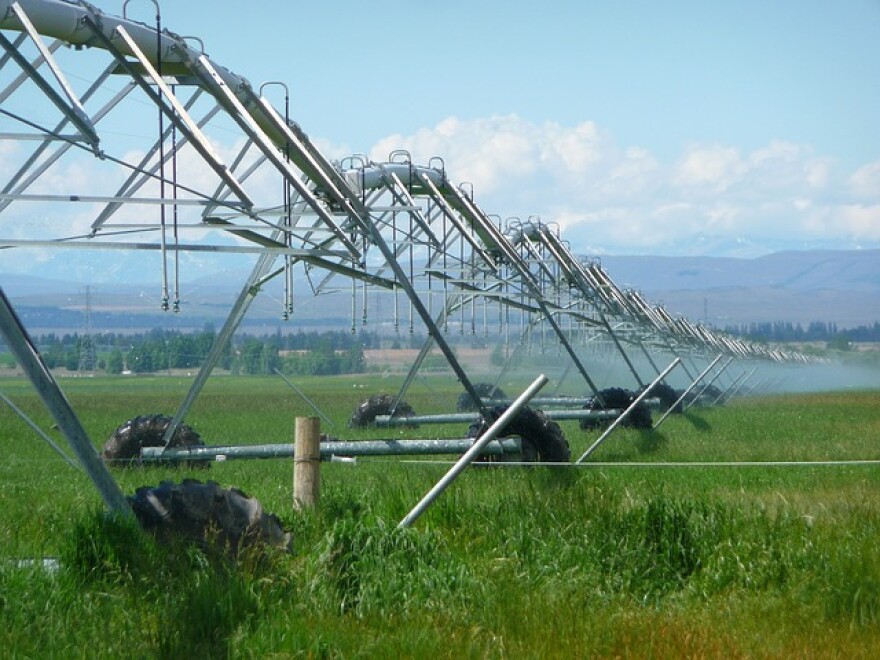 The Senate has started debating its version of the Farm Bill, and both of Montana's Senators, Jon Tester and Steve Daines, say their chamber's version of the Farm Bill is good news for Montana farmers and ranchers. But they disagree on at least one important aspect of it.
First, Yellowstone Public Radio's Jackie Yamanaka reports on what they agree on.
Tester says this is an issue where you will find the state's congressional delegation pretty much walking in lock step.
"I think we all understand that you need to get a farm bill that has a good safety net and helps people that need help putting food on the table, and gives certainty to agriculture, especially at this moment in time where trade is becoming such a big issue."
Daines agrees this bill brings certainty for producers in areas like crop insurance. But as for trade, Daines – who's a member of the Senate Agriculture, Nutrition, and Forestry Committee – says the Senate's version does not contain market certainty for producers, many of whom have found their commodities in the middle of the tit-for-tat over tariffs.
Daines says he, along with many others, are working with the White House to bring a swift resolution to some of these trade disputes.
"Trade should be free. It should be fair. China has gotten away with blatant theft of intellectual property. And we need access to these overseas markets. At the same time, China must be confronted with some of their trade practices that are unfair to the American worker."
The current Farm Bill expires at the end of September. The Senate is working this week on its version and both Daines and Tester are hopeful a bill will be passed by the chamber this week.
Senators Daines and Tester disagree, however, on work requirements for people who get food stamps.
The Farm Bill authorizes and funds food stamps, also called SNAP benefits. The House version of it, passed last week, would require adults younger than 60 who aren't disabled to work 20 hours a week to get SNAP benefits.
"I support those ideas," Daines says. "I would have liked to have seen that, frankly, in the Senate version of the Farm Bill."
The Senate Farm bill as introduced did not have a food stamps work requirement in it, but that could be introduced as an amendment this week. Even if it's not, it could be included in the final version of the bill, which would be a merger of the bills passed by the House and Senate.
Democratic Senator Jon Tester does not support the work requirements in the House bill, saying, "The House needs to stop playing politics … Farmers and ranchers need certainty from Congress, not political games."
Republican Congressman Greg Gianforte voted for the House Farm Bill.
Matt Rosendale, the Republican challenger for Senator Tester's seat this year supports the work requirements in the House bill.