Montana politics, elections and legislative news.
Tester: Obamacare Repeal Has 'Real World Impacts'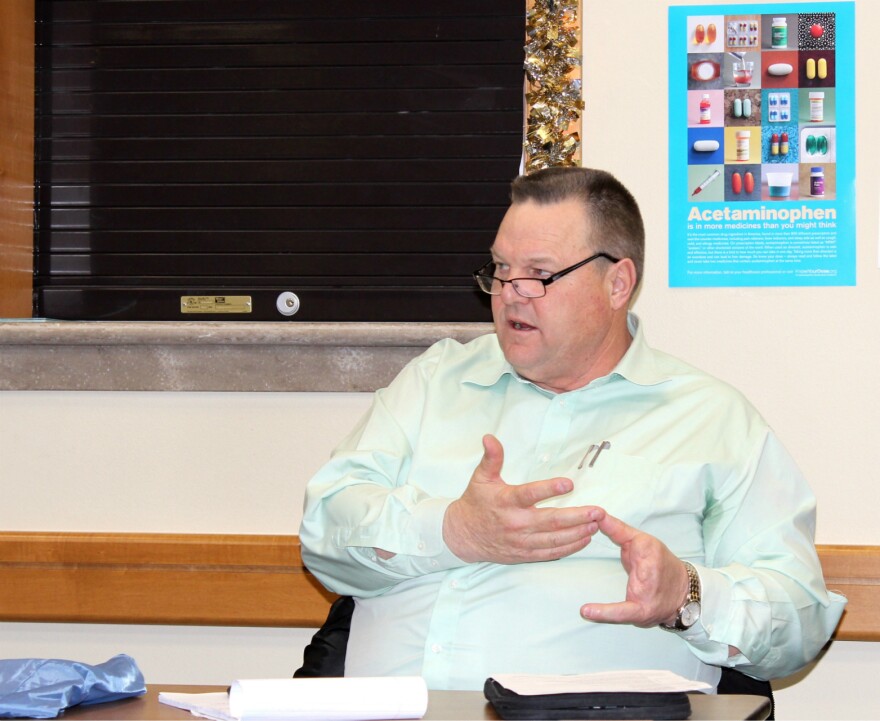 Senator Jon Tester is asking for feedback on what would happen if Congress and the Trump administration repeal the Affordable Care Act as they've been promising.
On Friday and Saturday he visited Libby, Kalispell, and Missoula to meet with health care providers and leaders at hospitals, clinics and public health departments.
The Democratic Senator also met with Lake County and tribal health officials in St. Ignatius Saturday.
At the headquarters of CSKT health services Kevin Howlett, the Tribes' health director, gave his view on the Affordable Care Act going away: "If it's repealed and not replaced with something, then it's going to have catastrophic consequences," Howlett said.
Howlett's staff said the health law, often referred to as "Obamacare," helps veterans get home health and hospice services. Howlett and CSKT Tribal Council Member Patty Stevens also said that the Medicaid expansion that's part of Obamacare is helping Indian people get appointments with specialists, appointments that are almost always denied by the Indian Health Service.
"And if Indian Health denied the service, and Medicaid wasn't there, was this then charity care? Who paid the bill?" Tester asked
"They didn't get the care," Stevens and Howlett answered.
The chief operating officer at St. Joseph's hospital in Polson said that since the Affordable Care Act passed, they've seen the amount of care they have to give away to low-income people drop from 10 percent of their bills a few years ago to just 2.5 percent last year.
Interviewed after the meeting, Senator Tester said the health care law is helping lots of Montana's small hospitals stay afloat.
"Look, I come from a small town. There's a healthcare facility there. The last thing I want to see happen is that healthcare facility close," Tester said, "because if it closes, it's going to further devalue our town, and more people are going to move away for healthcare alone. So, we have to be careful what we're doing here, because these are real world impacts."
The Republican members of Montana's congressional delegation describe Obamacare as a "disaster," and point to steep increases in how much some Montanans have to pay for health insurance since it's passed. The White House counters that last year, most people who bought coverage through Healthcare.gov were able to find plans for $75 a month or less.
Senator Tester acknowledges that he's getting negative feedback on Obamacare, too.
"I've also heard of problems with insurance premiums going up, and co-pays going up, and how that is a problem, and how prescription drug costs have gone up, and plus a number of other things that have come up," Tester said. "Really the key is, keeping the things that work, and fixing the things that don't. And it's not going to be easy, but I will tell you, more and more I'm hearing that total repeal with no plan to replace, that doesn't increase affordability and accessibility is not a step in the right direction."
Senator Tester is asking constituents to share their experiences with the Affordable Care Act with him via his website.