Montana politics, elections and legislative news
Gubernatorial Candidates Bullock, Gianforte Debate In Billings Tonight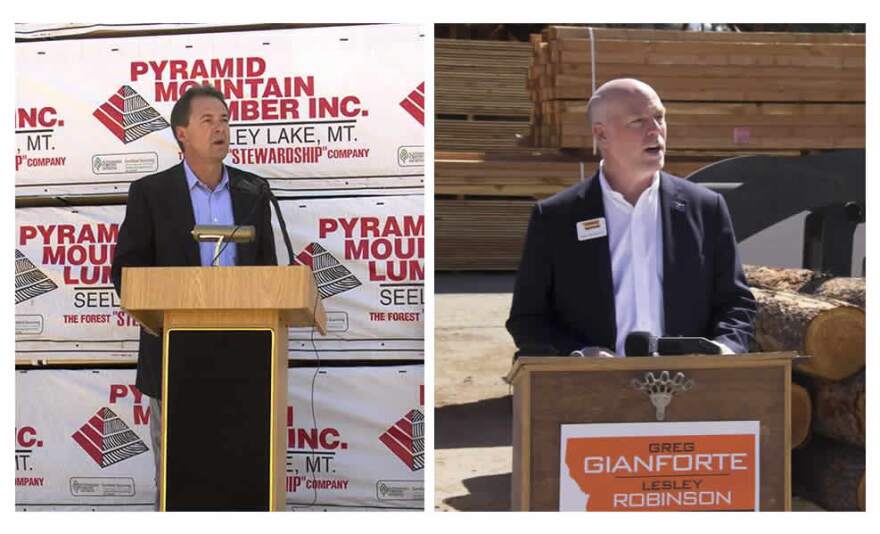 Listen to the audio archive of the Sep. 19 gubernatorial debate.
The Democratic and Republican candidates for governor debate for the second time tonight in Billings. MTPR will carry the debate live starting at 7:00.
Governor Steve Bullock, a Democrat and Republican Greg Gianforte last debated in June in Big Sky.
A top issue then was re-settlement of Syrian refugees in Montana, and idea Gianforte said he'd opposed since it emerged.
"I have concern for them, but it doesn't extend so far as to actually move them into our homes and our communities. Even Obama's own CIA director said ISIS – who we're currently at war with – is using these refugee programs to bring people into our country. I've been very clear it would not happen on my watch."
Bullock said he'd do everything in his power to make sure un-vetted refugees didn't end up in Montana, but:
"It's ultimately not the governor that gets to make the call of who comes through the borders. In states like New Jersey that have shut down relocation centers, refugees are still coming in but the governor and the state have no idea where those folks are."
Tonight's debate from Billings starts at 7:00 p.m. You can listen live on Montana Public Radio, on your radio or online.
Find more Montana politics and election news.