Montana 'Most Improved' In Child Well-Being Rankings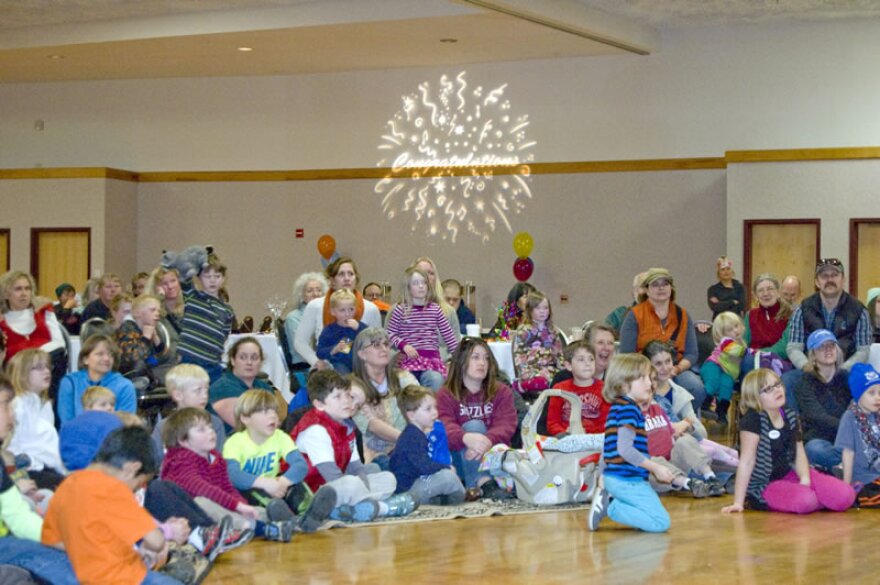 More Montana kids are insured, fewer are dying and the teen birth rate continues to drop. This is according to the 2016 National Kids Count Data Book released this week.
Thale Dillon is director of Montana Kids Count.
"Montana has actually earned the distinction of improving our ranking the most since last year. We were placed at 30th last year, now we're in 24th place. That's a jump of six spots."
The data book is compiled by the Annie E. Casey Foundation's Kids Count Project, which measures key indicators of child well-being. These include economic well-being, education, health and family and community factors. The report released this week uses 2014 data culled from various sources, including the U.S. Census Bureau.
Dillon says Montana kids made some of the most significant gains in the realm of children's health.
For instance, since 2010 the number of Montana children and teenagers who've died is down 35%, improving the state's ranking from 50th to 38th:
"I know, isn't that great? The major drivers of external causes of child and youth death are traffic crashes and suicide. We have seen reductions in both," said Dillon.
That's not to say there's been a dramatic decline in youth suicide.
Montana's suicide rate is, after all, almost double the national average.
In 2010, 51 teenagers here were killed by either accident, homicide or suicide.
That dropped to 34 deaths in 2011, 43 in 2013 and 33 in 2014.
"It's not the best way to look at point-in-time data. It's best to look at trends over several years, so you can see where we're headed. Our overall trajectory is, thankfully, downwards," said Dillon.
State officials continue to develop more effective suicide prevention programs, but they say it could take generations to effectively take root.
The 2016 Kids Count report also points out there are fewer Montana kids who are uninsured.
Dillon chalks that up in large part to the Children's Health Insurance Program.
14% of Montana children were uninsured in 2008. That dropped to 6% last year.
Dillon says this is critically important:
"Because improved health insurance coverage ensures improved health for kids – especially kids from low income families who need every added advantage that they can to combat the stressors of growing up in low income families. If you start your life healthy, your life outcomes are going to be better."
Montana earned a rank of 24th in the education category:
"That is a slight drop actually. While we're doing really great in the area of high school students graduating – Graduation Matters Montana has really worked its magic there – we are not doing well at all in the area of universal Pre-K, quality early childhood education."
The Montana Kids Count report notes that between 2009 and 2014, Montana children living in poverty dropped one point, from 20% to 19%. That's approximately 41,000 kids.
Thale Dillon hopes policymakers pay attention to reports like these and use them while crafting legislation.
"We would like to bring it to the attention to the incoming congress and our legislature that there are things that can be done. You just need to have the willingness to commit to granting families and kids the opportunity to succeed."
Dillon says the Annie E. Casey Foundation believes programs like universal Pre-K and paid family leave will give Montana families and kids that opportunity.