Montana politics, elections and legislative news.
'Campaign Beat': Gianforte's Announcement, Platform, And PAC Pledge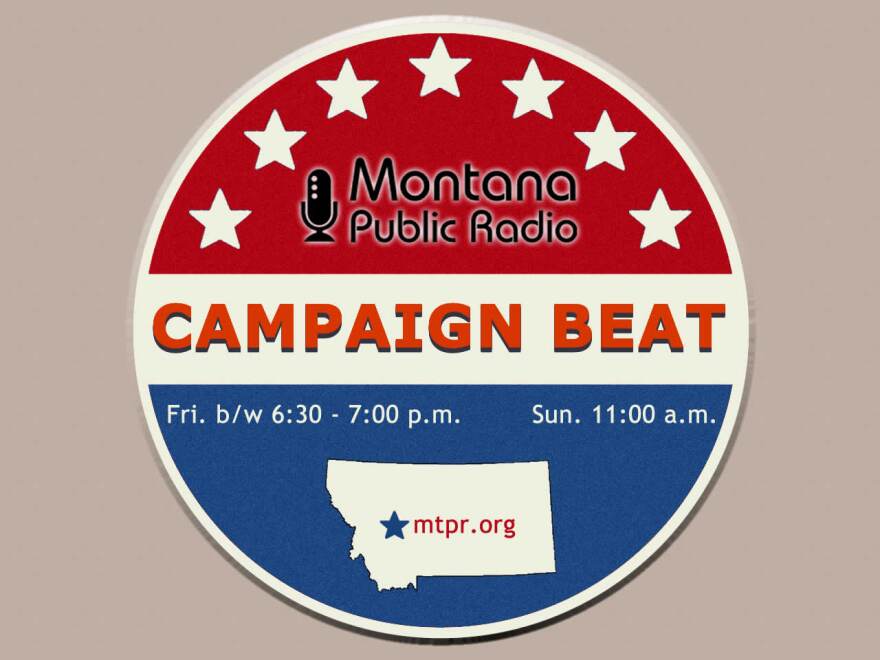 This week on "Campaign Beat": dig in to Greg Gianforte's announcement, platform and PAC pledge, on our weekly political analysis program with Sally Mauk, Chuck Johnson, & Rob Saldin.
Gianforte's Announcement
Greg Gianforte surprised nobody by officially announcing his campaign for governor this week. Sally Mauk says: "he announced by barnstorming the state, hoping the press would cover all his stops, but also not wanting the press to ask him any questions."
"I guess I do give him a little bit of leeway to launch his campaign as he sees fit," say professor Saldin, "but he's gonna have to shift gears here very quickly and start talking to the press now that he's an official candidate. And it is my understanding that he'll be ... doing some other press later today and over the weekend."
Gianforte's Platform
"I think we get a picture right away about what Gianforte wants this campaign to be about: jobs, jobs jobs," say professor Saldin. "He's gonna hammer that home, and part of that, in his view, is getting rid of some of these regulations that he sees as job killers. He's going to try to place as much blame on Bullock for the Montana economy as he can.
"Very clearly Gianforte sees this as his issue in the campaign, and it's a very traditional Republican message in Montana."
Gianforte's PAC Pledge
In his first stop in Helena as an official gubernatorial candidate, Gianforte pledged not to take special interest PAC money — and challenged Governor Bullock to do the same.
"Gianforte seems to be trying to take the moral high-ground on this issue, but he really doesn't have much at risk," Rob Saldin says. "With his wealth he is in a position to self fund his campaign. So to me, this does come off as a little gimmicky. Maybe too clever by half."
Chuck Johnson adds that there will still be millions of dollars spent in the campaign:
"It's important to point out that true independent expenditures cannot legally be coordinated with the campaigns ... The public doesn't really care or pay much attention to where the money comes from. They just see it as they're bombarded with mailers and see television ads for or against candidates."
What Type of Conservative is Gianforte?
"Gianforte is totally all-in on the economic conservative message," professor Saldin says, "but if you look at his charitable contributions, what you see is a pattern of giving that's more consistent with that of a social, or religious conservative, the type we'd associate with Mike Huckabee or Rick Santorum."
Chuck Johnson says the way Montana's independent voters react to these positions will determine who's elected governor.
Gianforte as Outsider?
"Democrats want to portray Gianforte as a transplant, almost a carpetbagger, even though he's been in Montana a couple decades, and started a very successful business in Bozeman. He's not a native Montanan and they're trying to make an issue of that. Is that going to work?" Sally Mauk asks.
"I think that's the weakest of the Democratic party's arguments," Chuck Johnson says.
Campaign season is just heating up. Tune in to "Campaign Beat" every Friday to get your fix of Montana political analysis.
"Campaign Beat" is hosted by MTPR's Sally Mauk, with UM Political Science Professor Rob Saldin, and former Capitol Reporter Chuck Johnson. Listen every Friday at 6:48 p.m. and again on Sunday at 11:00 a.m., or via podcast.