Montana news about the environment, natural resources, wildlife, climate change and more.
Glacier-area grizzly bear mortalities increase in 2021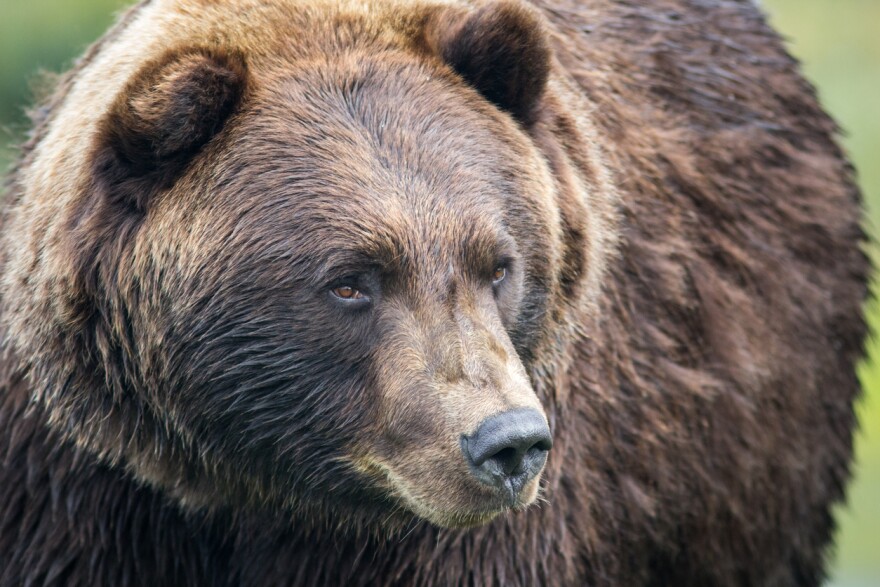 There have been 43 grizzly bear mortalities in and around Glacier Park this year, an increase from 2020. Eighteen of those bears were females and 25 were males.
That's according to Bill Avey, who chairs the region's subcommittee of the Interagency Grizzly Bear Committee. Avey says this year's mortalities are within acceptable thresholds for bears in the Northern Continental Divide Ecosystem.
Mortalities include deaths and other removals from the ecosystem.
At a meeting of the Interagency Grizzly Bear Committee Tuesday, Avey said the biggest causes of grizzly mortality in the region this year were automobile strikes and agency removals for livestock depredation, with much of the conflict occurring on the fringes of the ecosystem.
This year's mortality count is up from last year's total of 35. Grizzly bear deaths in theNCDE hit record highs in 2018 and 2019 when more than 50 mortalities occurred each year. There are an estimated 1,100 grizzlies living in the NCDE.
Monday, the state of Montana petitioned the U.S. Fish and Wildlife serviceto remove threatened species protections for bears in the area.