Montana politics, elections and legislative news
MT Legislative Committee Objects To Flavored E-Cig Ban Proposal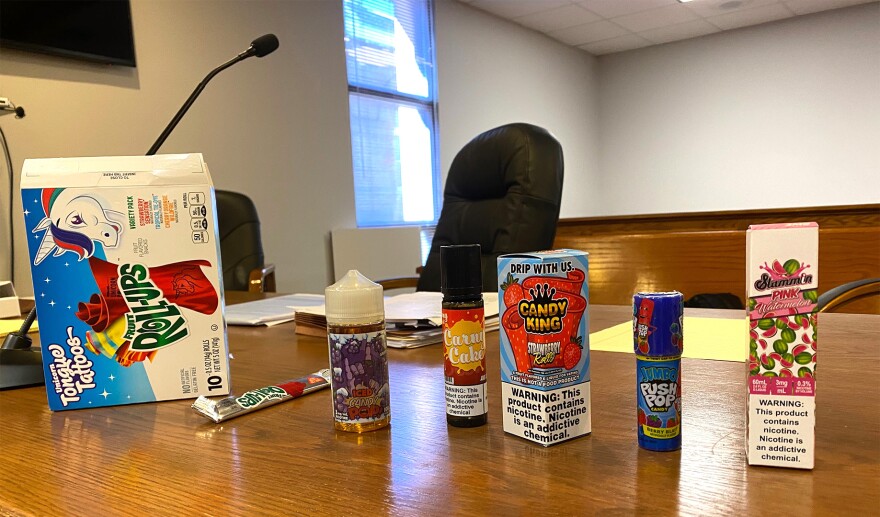 A state legislative committee this week voted to formally object to a Montana health department proposal permanently banning the sale of almost all flavored e-cigarette products.
The Department of Health and Human Services announced its intent to enact the ban last month. It said the rule is meant to protect Montana kids, who they say are being specifically targeted with flavored vape products. The agency pointed out six times more high school students use e-cigarettes than legal-age adults – and youth use increased by 243% in the last two years.
Montana vape retailers say they don't sell to minors, and a ban on popular flavored e-cig products would lead to significant job losses.
A Tuesday meeting of the state's Economic Affairs Interim Committee put the issue before legislators. Hamilton's Republican Sen. Jason Ellsworth explained his take.
"This is not a decision for us here," he said. "This is not a decision for DPHHS. This is a decision for legislators and the people to decide, not for bureaucrats."
Two Democrats joined five Republicans in supporting Ellsworth's motion to object to the proposed permanent flavored vape ban. Three Democrats voted "no."
Deanna Marshall, co-owner of Montana's Freedom Vapes retail chain sent a statement to Montana Public Radio reading:
"We are pleased the committee has not allowed a bureaucracy to make laws in Montana outside of the legislature."
The state health department will hold a public hearing July 16 via remote conferencing to further consider the proposal. Agency officials say Tuesday's vote by the Economic Affairs Interim Committee has no legal effect on the proposed rule.