Tribes Want Bison Range Management Returned To CSKT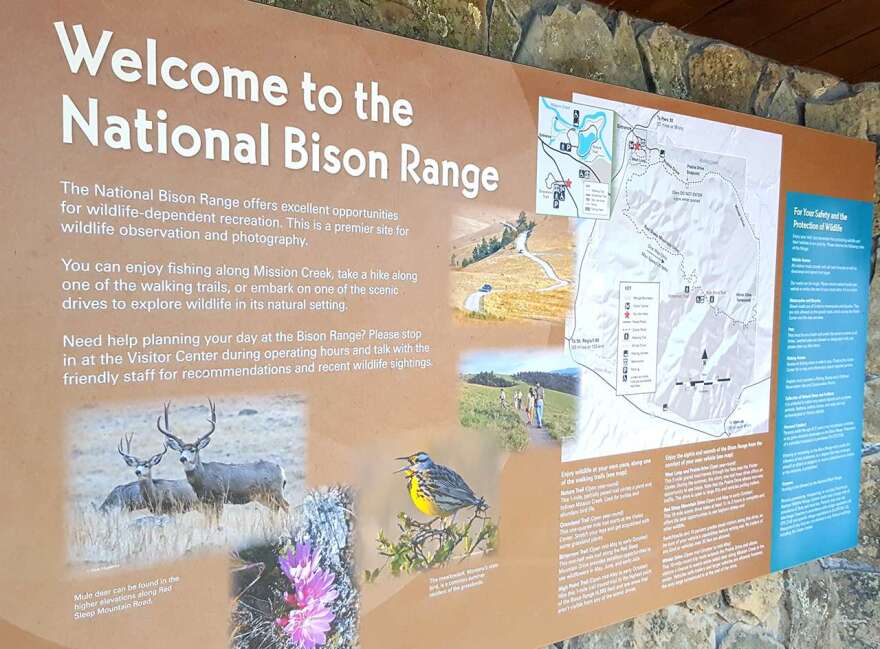 The Confederated Salish and Kootenai Tribes (CSKT) have told Montana's congressional delegation and the U.S. Department of Interior that it wants management of the National Bison Range restored to the tribes.
Under the proposal, tribal leaders would continue to prioritize bison conservation at the 19,000-acre refuge near Charlo, which the federal government would own in a trust.
The Obama administration proposed such a plan in 2016, but President Trump's former Secretary of Interior Ryan Zinke reversed course in 2017.
Tribal Spokesman Robert McDonald says now is as good a time as any to renew the national conversation on returning management of land that once belonged to the tribes.
"We're deeply connected on a historical and cultural level. We have extensive experience with wildlife and natural resource management. This land is in the heart of our reservation, and our connection with bison goes back thousands of years. Their well-being is our well-being."
The U.S. Fish and Wildlife Service has managed the range since it was carved from the middle of the Flathead Indian Reservation in 1908 without tribal consent.
McDonald says the tribes don't have any complaint about how the service is currently managing the range, which supports 350 to 500 bison. If the tribes took over management, McDonald says there wouldn't be much change, at least initially, in how the public experiences the refuge.
Still, he says the tribes' long-standing connection to the area could complement existing management strategies.
"There would be a chance for tribal knowledge to wed with that, enhance it, expand it, expand the understanding."
A network of tribal-designated conservation areas already surround the Bison Range, including the Ninepipe National Wildlife Refuge and Pablo National Wildlife Refuge.
McDonald says adding the Bison Range to that cluster could allow more holistic management.
"We're good at this. We manage diverse multiple populations, multiple areas, and it's only a natural extension of us to apply our skills to an area that we treasure. Its crucial to us. And it's within our reach."
McDonald says there aren't yet any formal upcoming steps to transfer management of the Bison Range, but that renewed calls should be a cue to congressional leaders that the issue lives on.