Montana politics, elections and legislative news
Blackfeet Nation, Interior Department Implement Water Compact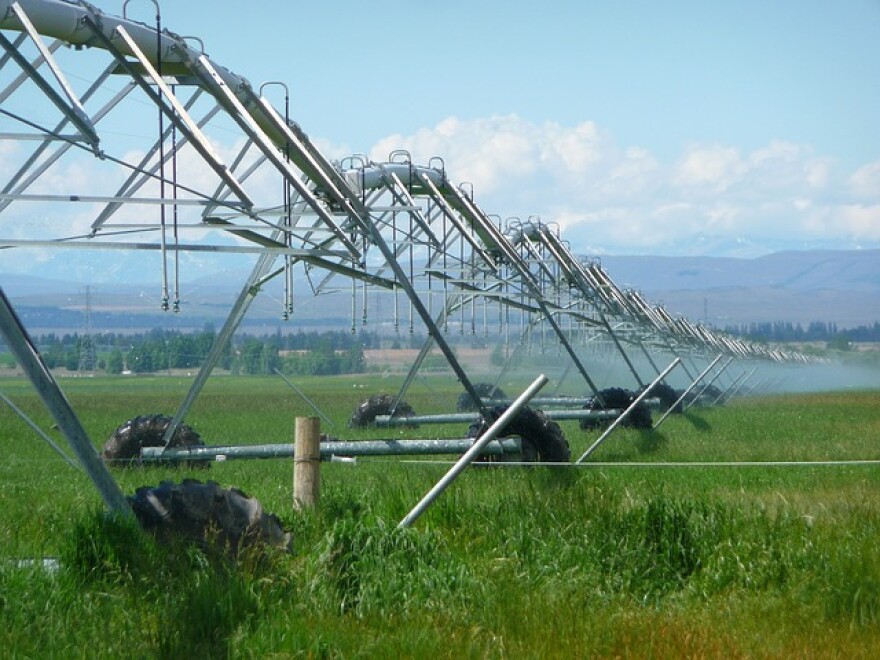 Leaders from the Blackfeet Nation and U.S. Interior Department signed documents Tuesday implementing a $471 million settlement over water rights claims.
The Blackfeet Tribal Water Compact reserves 95 percent of water on the reservation for the tribe and compels the federal government to pay for drinking water and irrigation projects.
Tribal Chairman Harry Barnes called it a long-fought battle at a signing event with Interior Secretary Ryan Zinke in Washington, D.C.
"Look forward to a brighter future for our children, our grandchildren and great-grandchildren," Barnes said in an interview. "This is going to last a lifetime."
Negotiations began in the 1980s but weren't finalized until 2007. It calls for irrigation system improvements, the development of a community water system and land acquisition.
Chairman Barnes says the tribe will host a series of public meetings to set project priorities. He adds if he had his way, water storage would be at the top of the list.
"I think water's only going to continue getting scarce, and so we need to have the capacity to store water for a more even, year-round supply, rather than heavy in the spring and run out in the fall," he said.
Payout of the Blackfeet's settlement could take years. The Interior Department's proposed budget for 2019 only included $10 million for the project.
The deal faces one more hurdle in the form of a lawsuit from a small group of tribal members who say the tribe's special election to approve the settlement last year violated the rights of tribal members living off the reservation. Attorneys for the U.S. Justice Department last month asked the court to dismiss the case.