Montana Flood News Roundup For May 25, 2018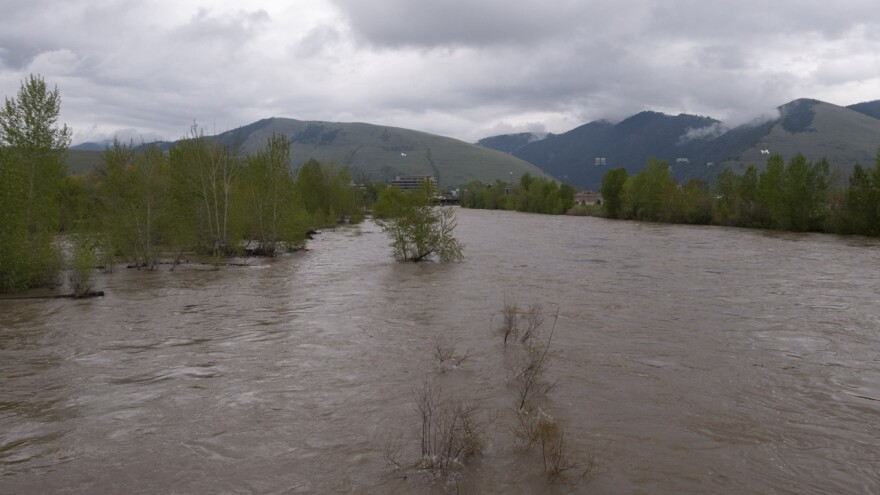 Flood waters remain a concern across Montana today and into next week.
Flooding and flood warnings remain in effect for Missoula, where the Clark Fork is expected to rise to moderate flood stage again this weekend. Areas near Plains and in parts of Mineral County are likewise under a flood warning.
Near Lolo, the Bitterroot River could reach levels not seen in over 20 years. Water levels are expected to rise through Memorial Day. The river is forecast to remain above flood stage for several days near Darby.
Snowmelt is fueling flood waters on the Gallatin, Jefferson and Madison rivers. Flooding is happening now on the Jefferson near Three Forks, and moderate flooding is expected into next week.
Near Livingston, minor flooding is forecast this weekend, with moderate flooding possible early next week.
Rising water levels on the Yellowstone River have Billings officials worried about the potential for flooding over the next few days, especially if heavy rains develop this weekend.
The National Weather Service in Billings has released an updated weather forecast for the Memorial Day weekend, and there's the potential for some heavy rains developing Saturday and Sunday,especially in the Billings area. Forecaster Ryan Walsh says if the rain arrives it could create flooding in parts of Billings that have never seen flood waters from the Yellowstone River since record keeping started.
"So for Billings specifically right now we're at 13 feet and we're forecasting the river to get up to about 16-and-a-half-feet which is into heavy flood stage. Now, that is dependent largely on how much rain we get, so that forecast that we are showing right now is based on us getting quite a bit of rainfall over the next few days," Walsh says.
That's water on top of the high snowmelt after a series of strong snow storms in the winter. Yellowstone County Emergency Services officials are urging people near the river to move farm equipment, livestock and personal belongings to higher ground.