Montana politics, elections and legislative news
Changes To Montana's Definition Of Rape Get Bipartisan Support In Helena
Today, lawmakers in a state Senate Judiciary Committee passed a largely bipartisan package of bills aiming to update laws on sexual crimes. But later, the committee split along party lines, shutting down efforts to change traffic laws.
Lawmakers in the Montana Senate Judiciary Committee voted unanimously to pass a bill out of committee that could change what Montana legally defines as rape, and remove force from that definition.
During the bill's first hearing last week, witnesses testified that under the current legal system, people can be raped, but Montana law doesn't recognize it as a crime.
Senate Bill 29, created over the legislative interim and carried by Missoula Democrat Diane Sands, passed out of the Senate Judiciary Committee Friday morning.
Sands thanked her fellow senators in the committee for passing the bill, saying it was a long time coming.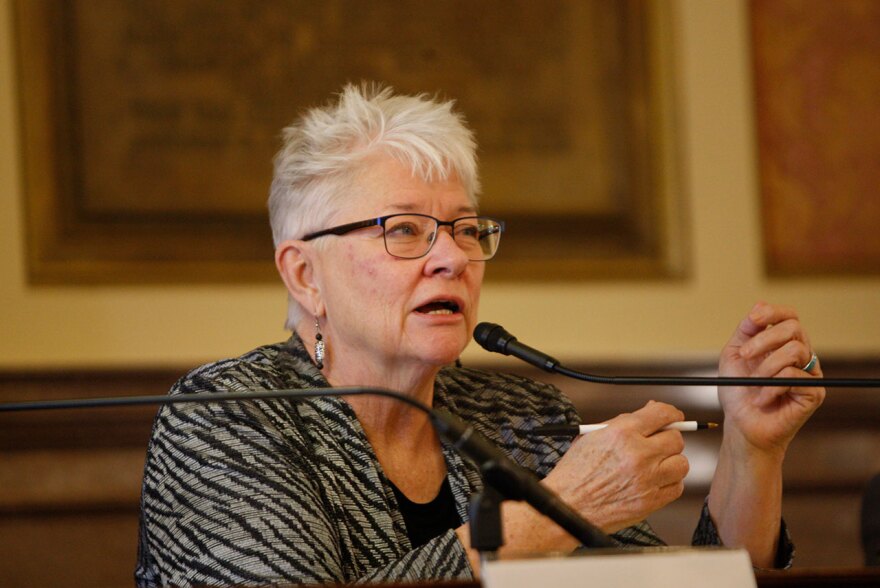 "We're looking at this in terms of what is really good for the citizens of Montana and protecting public safety, while dealing with modernizing this statute. And I just want to thank you all very much."
During Friday's meeting, the Senate Judiciary committee also passed two other bills aiming to update Montana code on sexual crimes.
Those bills would change penalties for teenagers who have consenting sex, and remove some parental rights when children are born as the result of rape.
All of those bills will head to the Senate floor for a hearing by the full body.
The ideological differences between Republicans and Democrats on the committee came out later in their meeting when it voted to shut down efforts to change state seat belt laws.
The bill that would allow police officers to pull over cars and give tickets to people for just not wearing a seatbelt. Currently, officers can only ticket seat-belt-less riders pulled over for another offense.
Attempts at creating a primary seat belt law also failed in previous sessions of the Montana Legislature.
The committee's Republican Vice Chair Jennifer Fielder, from Thompson Falls, says it comes down to how lawmakers see the role of government. She voted against the bill:
"We can't expect the government to continue to teach us about safety. When we do, then people stop thinking about their own safety. And I've seen that happen," Fielder says.
Margaret MacDonald, a Democrat from Helena, voted in support of the proposal. She says she agrees with testimony about the bill given during its first hearing Thursday, saying it will save lives:
"I know this will save 14 lives a year, at a minimum, and that's worth it for me."
Thirty-four other states have primary seat belt laws.