Montana politics, elections and legislative news.
CSKT Releases New Draft Of Bison Range Transfer Proposal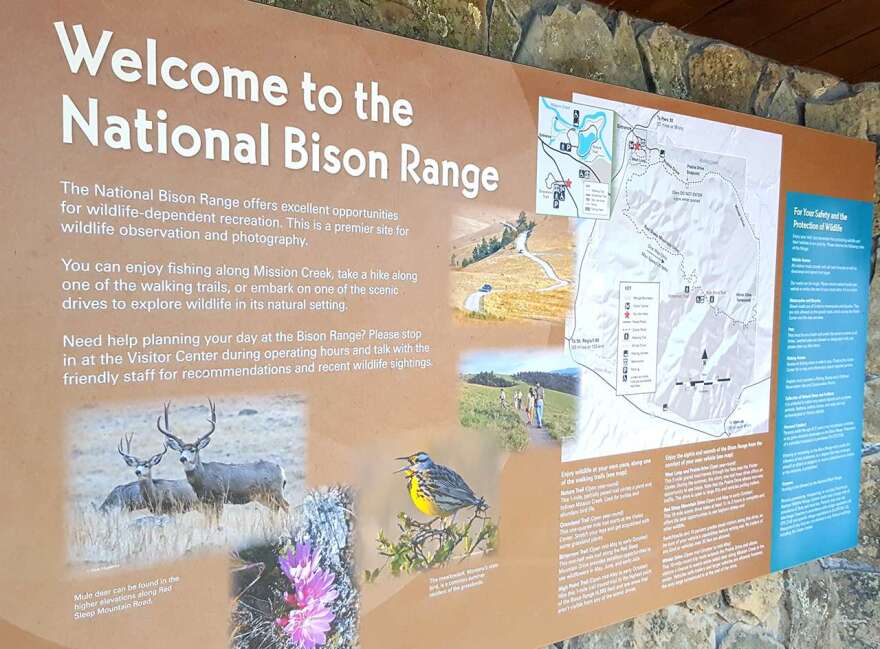 The Confederated Salish and Kootenai Tribes Friday said they've modified their proposal to take over management of the National Bison Range.
The tribes released draft federal legislation in June that would transfer management of the range to them from the agency that's in control now, the U.S. Fish and Wildlife Service.
The new draft starts by changing the bill's name, removing the word "transfer," and now calling it "the National Bison Range Restoration Act."
"That was an effort to make the title more accurate."
Robert McDonald is a spokesman for the Confederated Salish and Kootenai Tribes.
"Because this really is restoring it back to tribal trust. Because the land is not being transferred to the tribes, it's being moved between federal agencies holding it in trust for the tribes. So it restores it back to the status it was in when the reservation was created back in 1855."
In May opponents of tribal management filed a lawsuit to stop it. They argue it would set a precedent for the Fish and Wildlife Service to give up management of other wildlife refuges.
The tribes say they modified their draft legislation in response to public comments they solicited over over a six week period, including at a public meeting in Pablo in July.
One change is increasing so-called "phase-out" payments to Sanders and Lake counties over a five year period. Right now, the Fish and Wildlife Service makes payments to the counties in lieu of property taxes on the bison range.
The tribes say their goal is to get their bill passed by Congress this year, although they're aware it will be challenging because time is short and it's an election year.
Montana's Congressional delegation all adopted a wait-and-see position on the draft bill this summer.
Denise Juneau, who's running for Congress as a Democrat says she fully supports the tribes' efforts.