Community Solar Project Opens In Ravalli County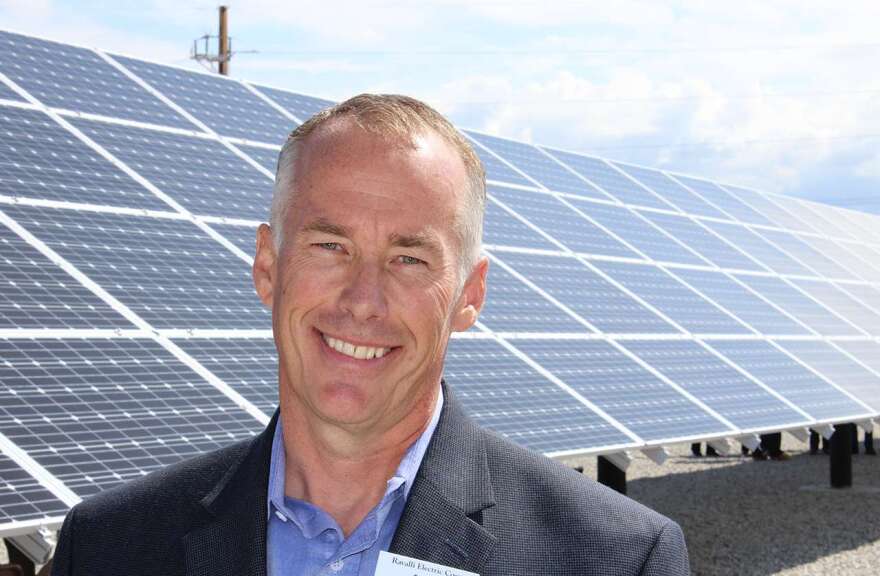 Governor Steve Bullock was in Victor Thursday to help open a new private solar energy facility.
A stretch of solar panels now line the side of Highway 93 near Victor. The new facility, Valley Solar, is the third community solar energy project to open in Montana. Gov. Steve Bullock spoke at the ribbon cutting ceremony.
"Production and export of energy from Montana really does provide many real good paying jobs for Montana families," Bullock said, "whether that's from coal, whether that's from water, whether that's from wind, whether that's from solar."
The Ravalli Electric Co-op started construction of the 88 panels after seeing other co-ops have success with similar projects in Missoula and the Flathead Valley.
Ravalli Co-op members can purchase the panels for personal energy use. Mark Grotbo from the the Co-op says there's plenty of space available to purchase.
"They get the benefit of solar, with none of the hassle. They don't have to install it, they have none of the maintenance for the next 20 years. But they get all of the benefits."
Grotbo says that Montana is looking to build more solar energy fields for people to use. He says they are an easy way for Montanans to access to clean energy, even if they don't have a lot of sun on their personal property.
"On their roof, as some homes — either for shade or trees — aren't ... a good solar site, it allows them to do that, if that's what they choose to do."
Learn more about the Valley Solar project.