Some Predict Ponderosas May Be At Risk For Pine Beetle Infestations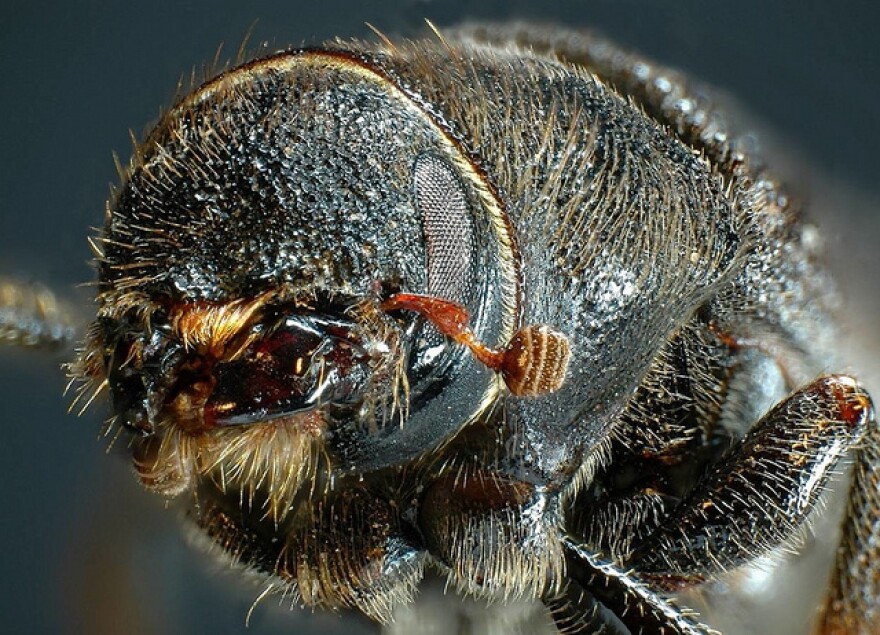 Bark beetles over the past two decades have devastated millions of acres of North America's best lodgepole and whitebark pine stands.
The University of Montana's Diana Six predicts ponderosa pine stands are getting ripe for mountain and western pine beetle infestations.
"The ponderosas are a lot more drought tolerant than lodgepole. They've been able to handle the warming and drying that we've had, but now that the trees are becoming more stressed that's allowing beetles that attack those trees (Ponderosa)."
Six is a Professor of Forest Entomology and Pathology at UM. She says pine beetles thrive in the same prolonged warm and dry conditions that weaken trees and make them more susceptible to disease and insects.
"I'm hoping I'm wrong, but really this winter is pretty scary. While we have normal snowpack in some places up high, we have no mid-elevation snowpack. It's going to be dry. I don't know if we'll see a build-up this year, because it takes the beetles a little while to get going. If we have another year like this after this one, I think we can expect to see some pretty significant activity in Ponderosa."
Prolonged sub-arctic cold snaps can temporarily knock back pine beetles, but due in large part to El Nino there were few, if any, of those in Montana this winter.