One Grizzly Detected In The Bitterroot, One Killed Near Seeley Lake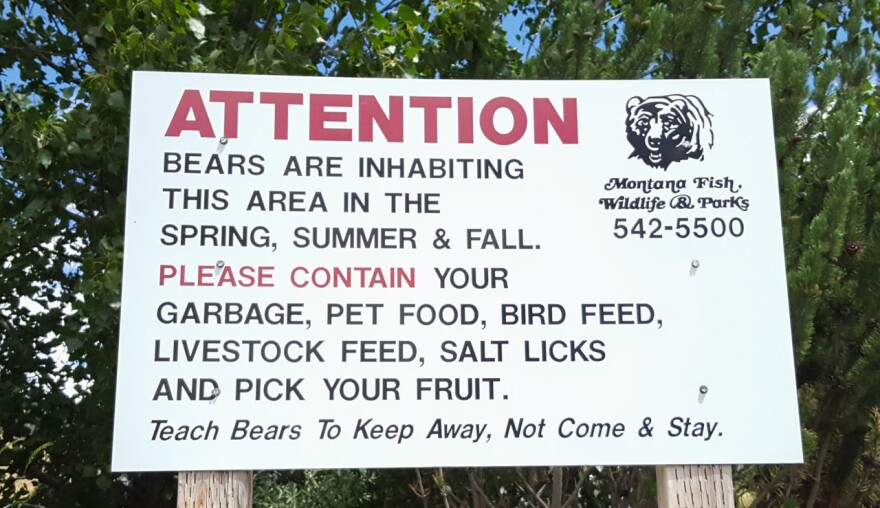 A grizzly bear was detected in the Bitterroot National Forest about 15 miles west of Stevensville last week, according to a Montana FWP press release. Although there's no resident population of grizzlies in the Bitterroot, bear managers consider the area an important link between griz populations in the Yellowstone and Northern Continental Divide ecosystems.
According to Montana FWP, the 3-year-old male — which is wearing a tracking collar — wandered south from the Cabinet Mountains where it spent the winter. It was seen at a black bear bait site in north-central Idaho in June of this year. After spending spent a short time in Montana last week the bear headed back into Idaho.
"This grizzly bear also serves as a good reminder for people to keep clean camps and practice bear aware tactics like carrying bear spray when out on the forest," said Tod McKay, spokesman for the Bitterroot National Forest.
Although it's uncommon, grizzlies have been found in Bitterroot and surrounding areas recently. In October, a two-year-old grizzly was trapped on a golf course in the Bitterroot Valley near Stevensville. The bear was relocated back to the NCDE. Montana FWP announced Thursday that they killed that bear after a history of breaking into buildings and seeking food near homes and recreation areas near Seeley Lake.