Seth Bodnar Named New University Of Montana President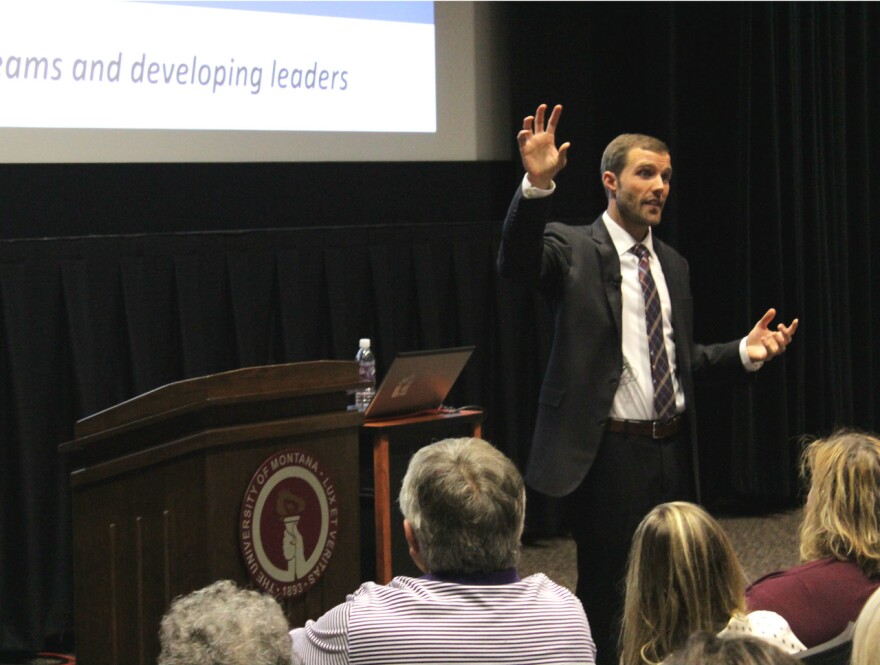 Montana's Commissioner of Higher Education late this afternoon announced that Seth Bodnar will be the new president of the University of Montana, starting January 1, 2018.
Bodnar is a Rhodes scholar who earned two masters degrees from Oxford University. He is currently a senior executive at General Electric. He is a West Point graduate who also taught economics there.
Bodnar was chosen over three other finalists to lead the university.
During a public forum last month, Bodnar said he was "in the people-development business."
"My passion, my purpose, my energy in life has come from working with helping to develop teams, and helping people to reach their full potential," Bodnar said.
He inherits a university that has seen declining enrollment since 2010, and is dealing with budgeting and personnel challenges as a result.