Raptors Land On 'Pea Green Boat'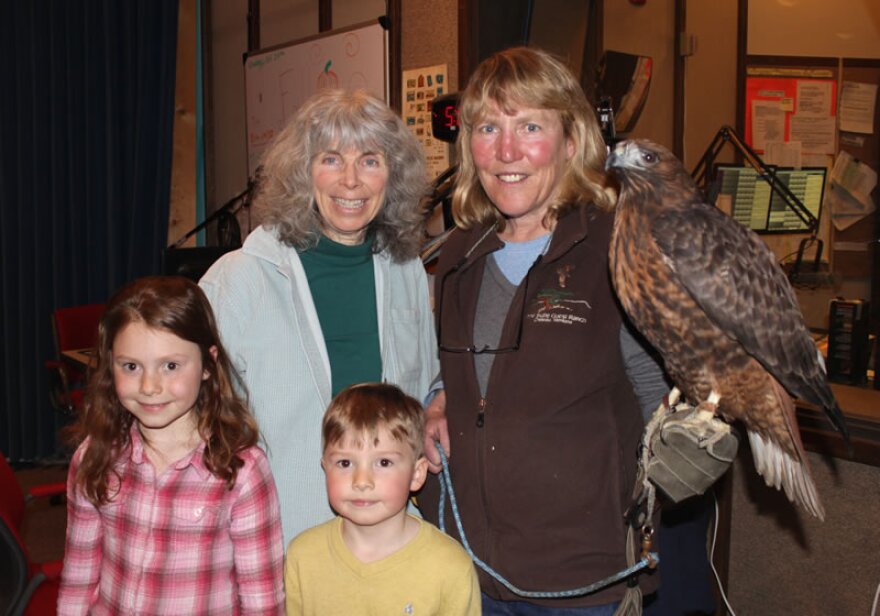 "Pea Green Boat" had some special guests on the show today. Kate Davis brought Alisa the red-tailed hawk. Adeline and Weston Schick joined in to talk birds with Anne and Kate. Thanks everyone for a great show!
Tune in to "Pea Green Boat" every weekday at 4:00 p.m. on your radio or online.