From law breakers to law makers, suffragists to unionists, bronc riders to ball players, Bold Women of Montana celebrates Women's History Month in our state! Learn more about 23 bold women of Montana. Listen every weekday in March at 8:42 a.m. and 2:04 p.m., and find the latest episodes here.
Bold Women: Diane Sands, first "out" lesbian in the MT Legislature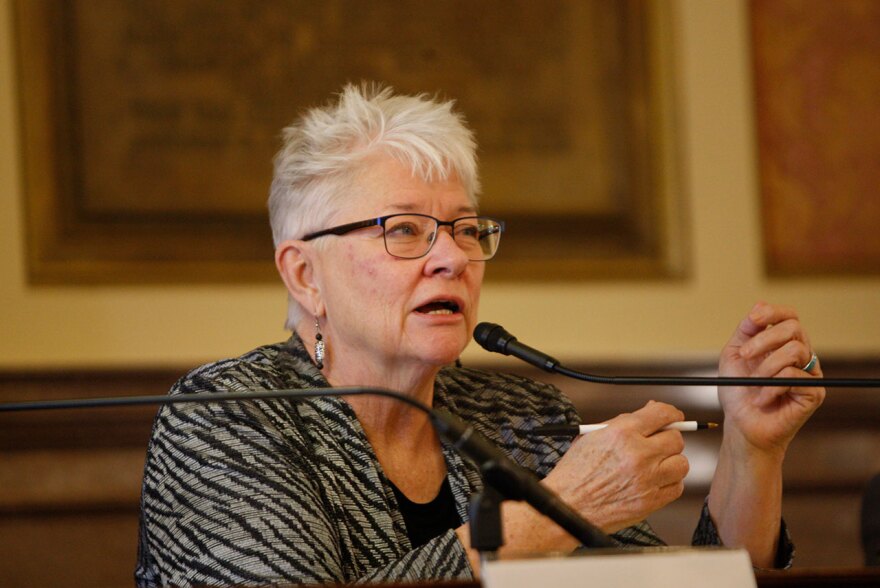 Haysel Diane Sands, born 1947, is a fourth-generation Montanan. Wherever they lived — Ronan, Ekalaka — her teacher-parents took Diane and her four siblings fossil-hunting and to historic sites. The family settled in Frazer on the Fort Peck Reservation, where Diane absorbed native perspectives.
Influenced by her supportive parents, who welcomed everyone, and the social transformations of the Sixties, Diane at a young age began challenging deep-set prejudices around her regarding gender and race. After the University of Montana, she took women's history and studies at George Washington University, returning home in the early '70s. For the next 50 years, through a plethora of nonprofits, schools, boards, and committees, she tackled social- and economic-justice issues, and served sixteen years in the Montana Legislature.
An "out" lesbian, Diane helped end Montana's Deviate Sexual Conduct Act, which criminalized LGBT people. She fought for reproductive health access and tribal issues, including removal of "the S word" (squaw) from over 80 geographic sites. And she collected oral histories: on abortion in Montana before it was legal, on women at work, women in politics, and also, the Japanese internment at Fort Missoula.
I asked Diane, now 76, how she relaxes. Any hobbies? "(pause) Hobbies. (pause) There must be something…Hobby?!" Instead, she says, "…That American Dream, that all of us are created equal under the law and have equal opportunity, is a promise made but not yet a promise kept." Promises made but unkept bother Montanans. So, Diane Sands works on.