Montana politics, elections and legislative news
CSKT Would Manage Bison Range In Exchange For Water Deal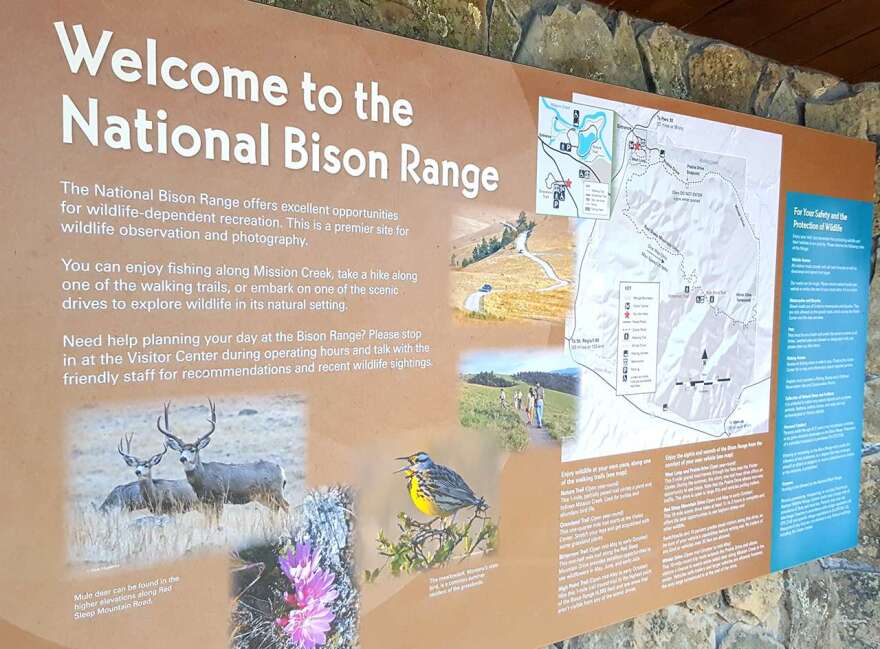 The Confederated Salish and Kootenai Tribes would manage the National Bison Range in exchange for concessions on water rights, according to draft legislation Montana Sen. Steve Daines is expected to introduce in Congress.
Both Daines and the Confederated Salish and Kootenai Tribes announced last week that they had come to an agreement to settle thousands of water rights claims otherwise destined for court. That settlement is outlined in legislation Daines is set to introduce in the Senate.
MTPR gained access to a draft copy of the bill. It would also transfer management of the National Bison Range on the reservation from the federal government to the tribe in exchange for concessions they made on their water rights. As part of the deal, the tribes would agree to lower the amount of federal funding they would receive for an irrigation project by $400 million.
In an emailed statement Daines said the settlement "will also save taxpayers one to two million dollars per year."
Daines says those ongoing savings would come from the tribes' management of the bison range, which they have long sought to do. The federal government would hold the range in trust for the tribes.
Tribal Chairman Ronald Trahan issued this pre-recorded statement on the exchange.
"Restoring the Bison Range to federal trust ownership for the tribes is an elegant solution that would correct the historic injustice of the United States' taking the Bison Range from the tribes' treaty-reserved homeland without tribal consent," he says.
Daines is expected to introduce the legislation later this week. The move follows over a decade of negotiation that went into the CSKT water compact, which Daines' legislation is based on.
That agreement was approved by the state Legislature in 2015 and has been waiting for congressional approval. Daines says his bill is a settlement and does not require approval from state lawmakers.