Montana politics, elections and legislative news.
State Health Department Crafts New Rules For Private Therapeutic Homes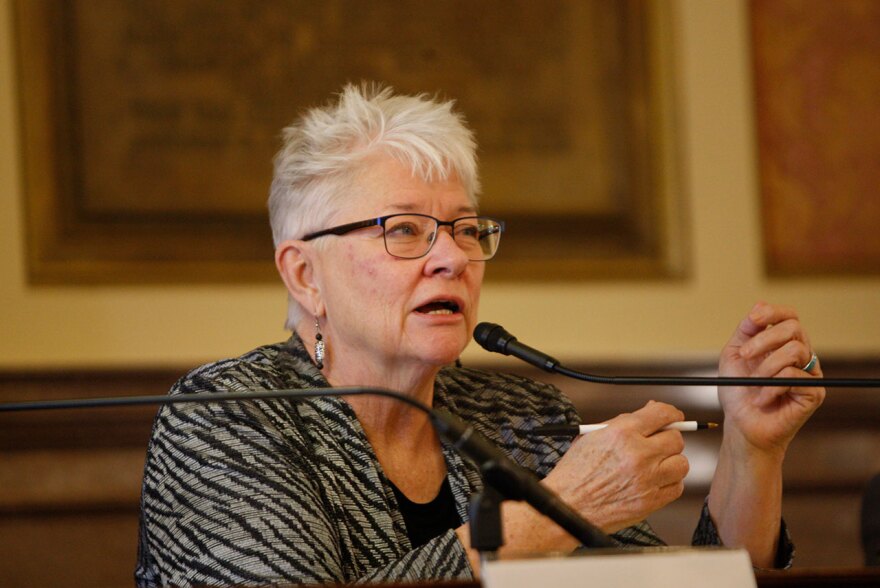 Montana Health officials Friday released new rules for private therapeutic homes that previously fell under the authority of a mostly self-regulated board. This comes a month after the state health department removed two-dozen children from one of those facilities due to allegations of abuse.
The Montana Department of Public Health and Human Services is asking the public to comment on 61 new rules that will govern 18 private therapeutic programs for kids statewide.
They cover everything from removal of children to staffing ratios. Some specifically touch on allegations health officials raised against Ranch for Kids, including bans on withholding food and excessive physical exercise. A law passed this year giving health officials oversight allowed for the removal 27 children from that facility last month.
State Sen. Diane Sands, who sponsored the legislation, told MTPR earlier this month that she expects DPHHS to take more action under the new rules it released Friday.
"Some of these facilities are probably fine, and we will find that out as the department goes in and has the authority to look at what is their training and certification for people who are providing the kinds of therapies that these children are in need of."
The new rules also prohibit programs from cutting off communication between participants and their parents or legal guardians, and call for formal agreements between programs and parents detailing what services and care will be provided. Parents would be required to sign-off on formal plans setting goals and measures of progress for their children as well.
DPHHS is still overseeing programs under current regulations. The department declined to comment on its proposed regulations Friday, saying that it will provide comment closer to a public hearing on Sept. 12.
Sands, who had some input on the rule-making process, expects the rules to be approved mostly as is.
"Because they are exactly consistent with what the requirements are for the other programs the state currently licenses that deal with kids with serious emotional or behavioral problems."
MTPR called all 18 programs that would fall under the new rules. Some were unaware they had been released and others were still thumbing through the 55-page document. Most programs did not answer or were not available for comment.
Public comments on the new rules are due Sept. 20.
Send your comments to:
Gwen Knight
Department of Public Health and Human Services, Office of Legal Affairs
P.O. Box 4210, Helena, Montana, 59604-4210
fax (406) 444- 9744;
e-mail dphhslegal@mt.gov
Comments must be received no later than 5:00 p.m., September 20, 2019.