Judge Orders Additional Delay In Greater Yellowstone Grizzly Bear Hunt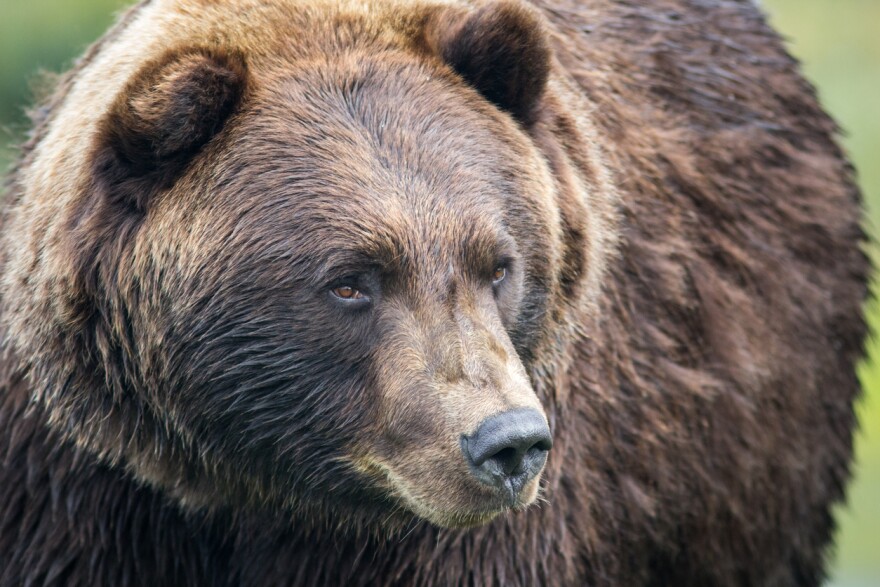 The first grizzly bear hunt in Wyoming and Idaho in more than 40 years has been delayed until at least the end of the month while a federal judge in Missoula decides if Yellowstone-area grizzlies should be removed from the endangered species list.
Judge Dana Christensen granted a second two-week restraining order on the hunt Thursday morning, as the first restraining order was set to expire around 5 p.m. That first order was filed after a federal hearing at the end of last month on the U.S. Fish and Wildlife Service's decision to remove federal protections for grizzly bears in and around Yellowstone National Park.
Andrea Santarsierse, an attorney for the Center for Biological Diversity, says plaintiffs are worried about the health of the bear population as a whole. According to the federal Interagency Grizzly Bear Study Team, there have been 42 grizzly mortalities so far this year in the area. That's compared to 26 at this time last year.
She says the case also had to do with how the government removed protections for this population of grizzlies.
"I think what the judge is saying here is there are serious questions as to whether plaintiffs might prevail on one or all of these claims, and therefore it doesn't make sense to move forward with a trophy hunt while those decisions are being made."
If those protections are removed, grizzlies will be managed by the state. Rebekah Fitzgerald, Wyoming Game and Fish spokeswoman, says Wyoming is up to the task.
"Our grizzly bear management program protects the bear population as a whole, and we also feel that our bear management program also allows for a conservative hunting season."
Joe Kondelis, president of the Western Bear Foundation, an organization that promotes both grizzly hunting and conservation, agrees.
"The state game managers are the ones that know how to manage the species. Not the federal government. And not a judge in Missoula," he says.
Kondelis says hunters are frustrated since the judge's order all but guarantees a smaller number of bears will be taken this year if the hunt does proceed.
About 700 grizzlies live in the Greater Yellowstone Ecosystem, which encompasses parts of Wyoming, Idaho and Montana. As many as 22 bears could be taken in Wyoming and one in Idaho. Montana did not grant any permits this year.
The hunt in Idaho and in parts of Wyoming was scheduled to start September 1. Now, the earliest the hunt could begin is September 27.