Montana politics, elections and legislative news
Wittich Trial, Gianforte's Charitable Giving, Tim Fox Saves The Day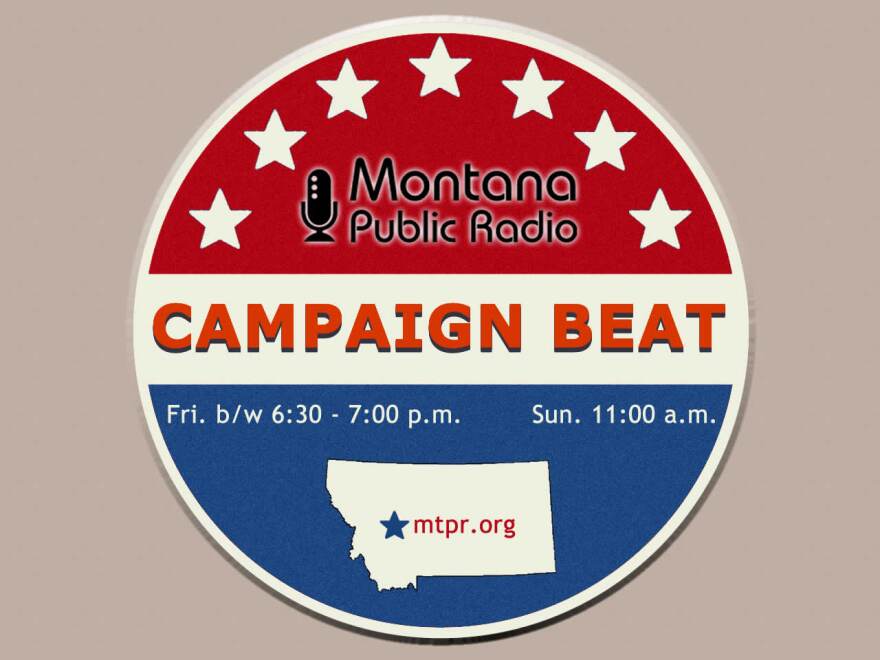 This week on "Campaign Beat": Regardless of the verdict, the Wittich trial could have long lasting implications for Montana politics. The Gianforte campaign continues to avoid questions about the candidate's charitable giving and positions on social issues. How long can that continue? And Attorney General Tim Fox saves they day when a belligerent drunk gets rowdy.
Wittich campaign practices trial
Republican state representative Art Wittich has been on trial accused of accepting illegal campaign contributions from the National Right to Work Committee. Wittich denies he did anything wrong, but if a jury decides otherwise, he could be removed from office.
Chuck Johnson was at the trial in Helena this week.
"At one point, Wittich said he's the victim of modern-day McCarthyism, that Motl is out to get him and put the full force of the government behind him," Johnson says.
"The long-lasting implications of this, regardless of the verdict, could be that candidates will think twice about accepting so called 'dark money' contributions," says Sally Mauk.
Gianforte's charitable contributions
Republican gubernatorial candidate Greg Gianforte's charitable donations, "are not a new issue in this campaign," says Professor Rob Saldin. But at this point, "we're well past the point where it's reasonable for the Gianforte campaign to avoid questions about his stance on social issues."
Prominent aspects of his charitable giving, "suggest strong religiously-infused social conservatism that would be consistent with someone like Ted Cruz or Rick Santorum." Saldin says. "On the one hand that's totally fine, it's a legitimate space on the American political spectrum ... But the thing is, his campaign is focused completely on economic and business issues, while ignoring the social issues that his record of charitable giving would suggest are very important to him. So that disconnect does raise questions, and the bottom line here is that candidates' positions on social issues are an entirely appropriate and legitimate topic in the gubernatorial campaign. Governors, after all, do have to deal with these issues in the job, and ... it really can't be any surprise that there's interest in his views here. His campaign seems to be defensive about this stuff."
"Not only defensive," Mauk adds, "his (Gianforte) campaign spokesperson Aaron Flint says the questions are 'inappropriate'."
One reason why Gianforte might not want to speak about his charitable giving and positions on social issues is because "for independents in Montana, his stance on some of these issues ... as reflected in his charitable giving could hurt him in the election," Mauk says.
Cruz vs. Kasich in Montana
In presidential politics, the Ted Cruz campaign is trying to get John Kasich's name thrown off the ballot in Montana. The argue that some of the signatures gathered to get Kasich on the ballot aren't valid.
"I think more than anything, this shows how important Montana's June primary is, especially on the Republican ticket," Mauk says.
Tim Fox saves the day
Republican Attorney General Tim Fox made headlines recently when he took down a belligerent drunk and held him until the police came. Fox was at a hotel in Billings for Senator Daines' energy conference when a belligerent drunk started throwing punches. According to Fox, the man "cold cocked" him, and when Fox recovered he threw the drunk on the ground and put him in a half-nelson.
"Warning to belligerent drunks: If you're gonna pick a fight, don't pick it with the state's chief law-enforcement officer," Chuck Johnson says. "I think Tim Fox is the overwhelming favorite to be re-elected to another four years, but this certainly doesn't hurt his campaign any."
"Campaign Beat" is hosted by MTPR's Sally Mauk, with UM Political Science Professor Rob Saldin, and former Capitol Reporter Chuck Johnson. Listen every Friday at 6:48 p.m. and again on Sunday at 11:00 a.m., or via podcast.