Montana politics, elections and legislative news
'Campaign Beat': Candidate Filings, Republican Primaries, & Refugee Rallies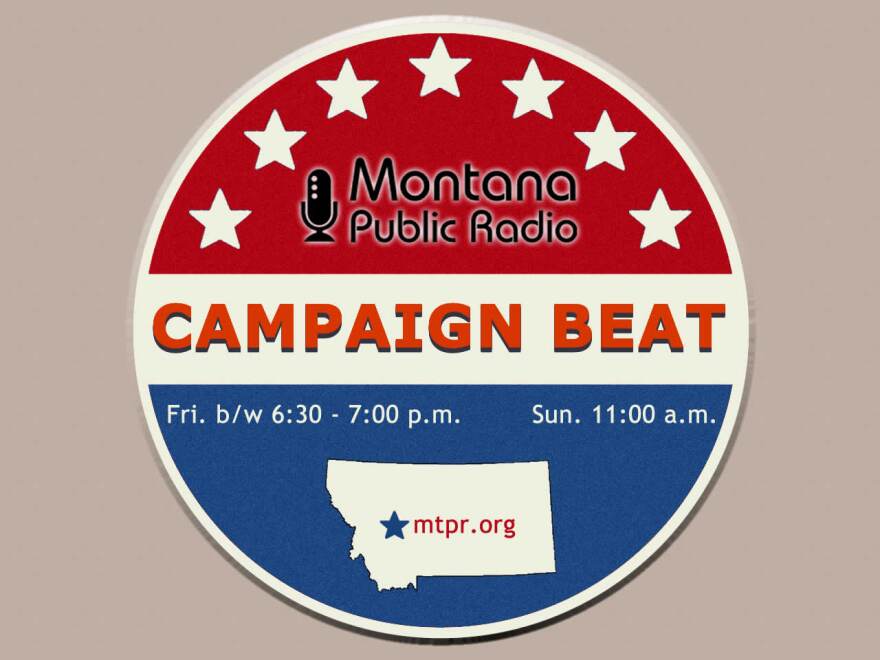 On this episode of "Campaign Beat" we talk about the Bullock and Juneau filings and likely campaign themes in their races; the many Republican legislative primary challenges (moderates v. conservatives within the party); and the anti-hate rallies held this week.
Election filings
Monday, Gov. Steve Bullock officially filed for re-election. Bullock is "running quite proudly on his economic record of a balanced budget and low unemployment," says Sally Mauk.
Greg Gianforte, Bullock's Republican opponent is also campaigning on the economy, calling for fewer regulations and tax cuts, which Gianforte says will bring better paying jobs to Montana.
One thing is clear; the gubernatorial candidates are going to be talking a lot about the economy in this race.
The latest fundraising reports show that Bullock has raised more money than Gianforte in the last quarter.
"One interesting tidbit is Gianforte actually ... spent more than he raised for the quarter. Although it's probably not going to be a big deal because we assume he's going to write some checks to his own campaign," says Chuck Johnson.
Republican primary
"The latest campaign filing information shows a continued split between moderates and conservatives in the Republican party, with many more Republican seats being contested in the Republican primary than the Democratic primary," Mauk says.
"It's conservatives and 'moderates,' fighting for the ideological soul of the Republican party," says Johnson. "The moderate Republicans have played a major role with Governor Bullock in passing Medicaid expansion, the campaign finance disclose act, a budget ... and they will be attacked for that in these primary races. By far, the most interesting legislative races on the primary ballot are in the Republican party."
Juneau enters House race
Thursday, Democratic Superintendent of Public Instruction Denise Juneau filed her bid for Montana's lone U.S. House seat.
"I think we got a little bit of a sneak peek of a couple aspects of her campaign," says Professor Rob Saldin. "She did emphasize some of the firsts that go along with her candidacy in a way that she has not always done in the past. She'd be the second woman Montana has sent to Congress, she'd be the first Native American, and the first openly gay candidate from Montana to go to Congress if she wins."
Juneau also laid out her plan of attack against her Republican opponent, Ryan Zinke, and emphasized her campaign theme that she would be an independent voice in Congress.
Anti-Hate rallies
"There were some so called 'anti-hate rallies' in several Montana cities in counterpart to some previous anti-refugee rallies as the possible settlement of Middle Eastern refugees in Montana continues to be a hot topic around the state," Mauk says.
"A week or two ago there were rallies on the other side of the issue in several Montana cities. We're seeing a national issue play out in Montana with strong opinions on both sides," Johnson says.
"We can perhaps expect this to remain a part of the campaign," Professor Saldin predicts. "It's clearly generated a lot of passion here in Montana, but it also maps on to what's going on nationally."
"Campaign Beat" is hosted by MTPR's Sally Mauk, with UM Political Science Professor Rob Saldin, and former Capitol Reporter Chuck Johnson. Listen every Friday at 6:48 p.m. and again on Sunday at 11:00 a.m., or via podcast.