Montana politics, elections and legislative news
'Campaign Beat': Court Vacancy, Colstrip, & Campaign Finance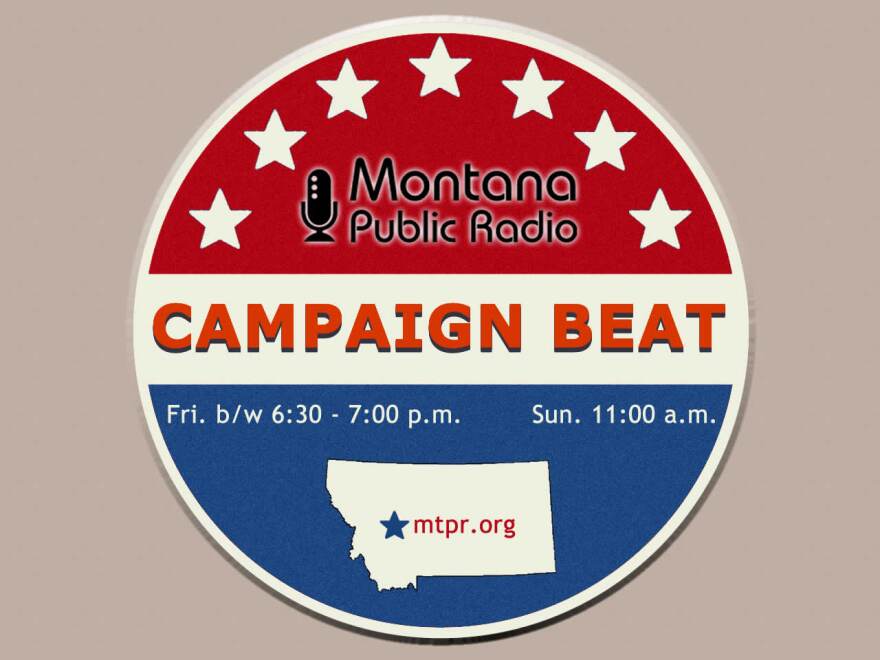 On this episode of "Campaign Beat:" The impact of Justice Scalia's death on the Clean Power Plan lawsuit and Montana's governor's race; the political impact of out-of-state control over Colstrip's future; new revelations of "dark money" spending, and the upcoming campaign finance trial of Rep. Art Wittich.
How Justice Scalia's Death Could Impact Montana Elections
The death of Supreme Court Justice Antonin Scalia could have implications for Montana's gubernatorial race. The vacancy on the court puts the Clean Power Plan back in the spotlight during the campaign.
"Even though this is a blow to Republican efforts on policy grounds, it actually probably helps Gianforte. It means he can again point to the Clean Power Plan as an example of how regulations are holding back the Montana economy and killing Montana jobs," says Professor Saldin.
On the Democratic side, labor and environmentalists are split on the issue of the Clean Power Plan. Governor Bullock "risks making one side angry no matter what he does," according to Saldin.
Salidn says the question of whether President Obama or the next president should nominate a successor to Scalia is purely political.
"One of the ways you can tell that this is just a purely partisan issue with very little principle behind it is to imagine at this point in the George W. Bush Administration we would see Republicans making the arguments that Democrats are now, and Democrats making the arguments that Republicans would have been making back then."
"And none of us are fooled," Mauk adds.
Colstrip's Future
The Washington state senate Wednesday passed a bill that would authorize the state's largest utility to create a fund to pay for the eventual shutdown of two coal-powered electricity plants in Colstrip, Montana. None of the six owners of the Colstrip power plants are based in Montana.
"So many of these energy issues are out of Montana's control," says Sally Mauk. "Neither candidate can control what a Washington utility or a D.C. Circuit Court will do."
"It's sort of like Montana's economy has always been," says Chuck Johnson, "we're dependent on factors really that we have no control over; the price of copper, the price of wheat, the price of cattle; all of which are determined by national or international forces. But Montana either benefits or suffers from what these prices turn out to be without having any control over them."
Illegal Dark Money Influence
Montana election officials say they're pursuing litigation against nine state candidates for illegal corporate campaign contributions. The documents show that the National Right To Work Committee tried to influence several Montana legislative races by providing campaign material to 14 Republican candidates. This is one piece of a larger investigation into whether dark money groups made illegal corporate donations to Montana candidates.
"What all the battles about campaign finance get down to are the tension between two things: one is free speech, and the other is avoiding corruption. And the issue comes down to where do you draw the line. Citizens United really opened up the process. Right now what we're seeing going on in Montana is trying to figure out where Montana is going to stand in this new post-Citizen's United landscape," Saldin explains.
"Campaign Beat" is hosted by MTPR's Sally Mauk, with UM Political Science Professor Rob Saldin, and former Capitol Reporter Chuck Johnson. Listen every Friday at 6:48 p.m. and again on Sunday at 11:00 a.m., or via podcast.