Montana politics, elections and legislative news
'Campaign Beat': Juneau's 'Candidacy Of Firsts' & Presidential Fundraising In Montana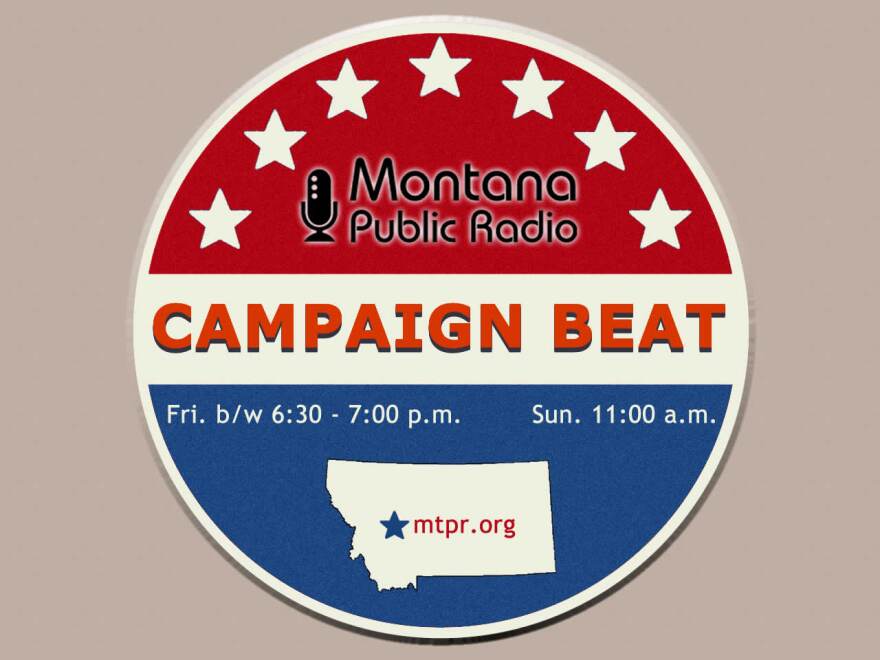 How will Denise Juneau's 'candidacy of firsts' affect the U.S. House race? What presidential candidates are Montanans donating to so far? And will the presidential nominations be sewn up by the time Montana's primaries roll around in June? Sally Mauk, Chuck Johnson, and Rob Saldin discuss these things and more on this episode of "Campaign Beat".
U.S. House Race
"It's a candidacy of firsts, for sure," Sally Mauk says about Denise Juneau's run for Congress.
Juneau is the first Native American to hold a statewide office in Montana, and "the first candidate for statewide office in Montana history to publicly disclose her sexual orientation as a gay person. That alone is pretty interesting, but I'm not sure how much effect this will have on anything," says Chuck Johnson
"I think the only people it will hurt Denise Juneau with are probably people who wouldn't vote for her anyway," Johnson says.
If Juneau wins, she would only be the second woman elected to Congress from Montana.
"It's also, for her progressive base, something that could just add one more thing to the list of firsts that her candidacy brings. Progressives love to make history," say Rob Saldin, "they love to break down barriers, and here's another one. I think that helps in terms of getting people excited to go out and knock on doors, to cut checks. I think It'll also bring some national attention that could also be helpful in fundraising from across the country."
"A bigger issue for Juneau might be how much money her opponent is raising in the race. Ryan Zinke is way, way ahead in fundraising, which is not surprising for an incumbent," Sally Mauk says.
Zinke raised nearly $3 million in 2015, and spent nearly $2.5 million.
"Just by comparison, the average House incumbent raises and spends a little less than $2 million in an election cycle. So he's already way out in front of those figures, and of course, far outpacing Juneau," Saldin says.
Presidential Race
Sally Mauk notes that in the Presidential race, no Republican candidate has raised more money in Montana than Ben Carson.
Carson attended a religious meeting in Kalispell in 2015. In 2014 he campaigned for Steve Daines and Ryan Zinke in Billings. According to Rob Saldin, "if you look at where his money is coming from, it's from those two areas primarily."
On the Democratic side, both Bernie Sanders and Hillary Clinton are almost even in their Montana fundraising.
"Bernie Sanders has about $65,000 and Clinton $60,000. Not a great sum," says Chuck Johnson, "but I think those numbers will increase as the presidential race on the Democratic side continues. And likewise with the Republicans. I think those Montana numbers will start increasing as Montana political activists from the parties start making their donations to the candidates."
"This is a long shot, for sure," Chuck Johnson says, but if the Democratic and Republican races remain close, "the Montana presidential primary in June could be meaningful again," like in 2008 when both Obama and Clinton made appearances in Montana.
"Campaign Beat" is hosted by MTPR's Sally Mauk, with UM Political Science Professor Rob Saldin, and former Capitol Reporter Chuck Johnson. Listen every Friday at 6:48 p.m. and again on Sunday at 11:00 a.m., or via podcast.