Montana politics, elections and legislative news
'Campaign Beat': Dueling Economic Narratives, A.G. Race, Angry GOP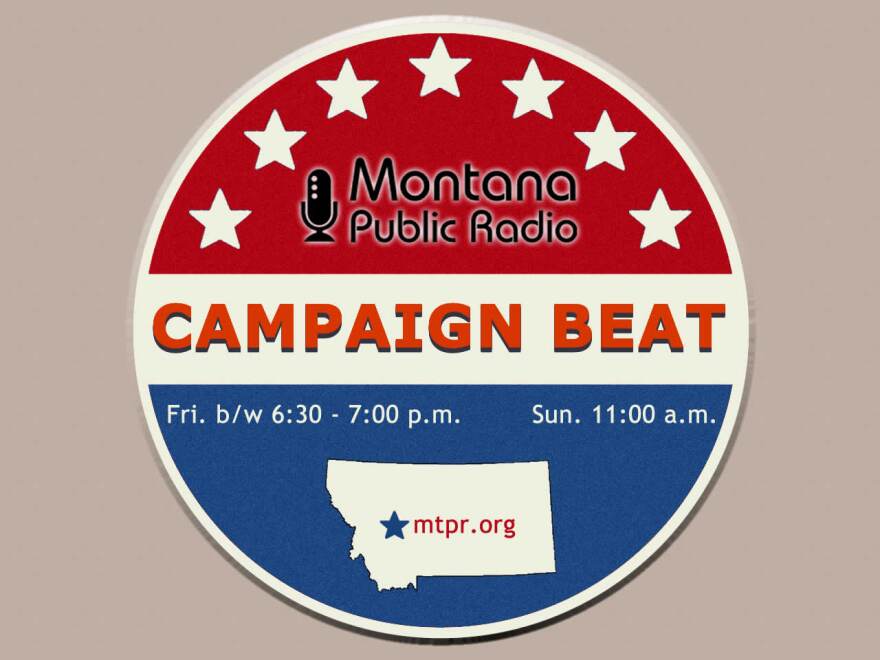 Tonight on "Campaign Beat" we talk about the AG race and the lack of a Democratic challenger; dueling narratives on the economy between Bullock and Gianforte; Brad Johnson's epiphany that he can't win the governor's race with the time and money required; and the Republican party chairman's anger at the Billings Gazette for running an editorial that blames something besides President Obama for coal's decline.
Attorney General Tim Fox files for re-election
Tim Fox has filed for re-election as Attorney General. So far no Democrat has joined the race.
"All indications are that Tim Fox is quite popular across the state, says professor Rob Salidin. Further, "if you only know one thing about a particular campaign, and there's an incumbent running, and you know who that is, that's a really good person to place your bet on. Incumbents just generally win."
Brad Johnson drops out of the race.
Brad Johnson has dropped out of the governor's race saying he can't devote the time needed to campaign. Chuck Johnson thinks Greg Gianforte may have also had something to do with it.
"I think the key figures in the Montana Republican Party are definitely behind Gianforte, and so Johnson dropped out. Probably a wise decision on his part," says Chuck Johnson.
Dueling economic narratives in Governor's race
Both Gov. Bullock and Greg Gianforte are campaigning on the economy, but they're telling different stories.
"What we're seeing I think are dueling narratives on the state of Montana's economy. Gianforte has based his campaign on the premise that the economy is bad, and he can fix it, and Steve Bullock released his report, made his comments, bragged about how strong the economy is, and implicitly claiming some credit for it." says professor Saldin.
GOP angry over coal editorial
Jeff Essmann, the chairman of the Montana Republican Party went after the "liberal Montana media" and especially the Billings Gazette over an editorial arguing that President Obama's policies aren't the main reason Montana's coal industry is suffering.
"As with most fundraising letters it was a lot of purple prose," says Chuck Johnson. "I thought the editorial made some good points about where coal is in the world right now."
"By the end of the campaign season, almost everyone is mad at the media. We can almost count on that." Sally Mauk adds.
"Campaign Beat" is hosted by MTPR's Sally Mauk, with UM Political Science Professor Rob Saldin, and former Capitol Reporter Chuck Johnson. Listen every Friday at 6:48 p.m. and again on Sunday at 11:00 a.m., or via podcast.