Remedy The Winter Grays And Blues With Winter Greens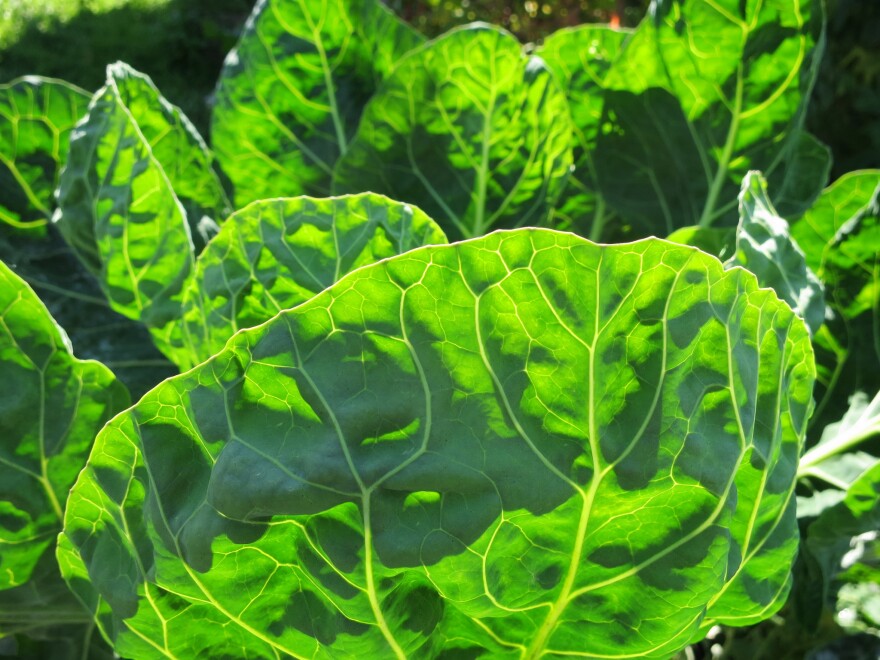 Kale, chard, collards, cabbage and Brussels sprouts, available in grocery stores in Montana all winter, can help bridge the season's yawning Vegetable Gap. Greg Patent recalls Christmases past when his wife, Dorothy Patent, would head outside, scissors in hand, to harvest Brussels sprouts from under the snow that covered the garden. "The snow had kept them from freezing and we had fresh Brussels sprouts for Christmas dinner." You can maintain the green color of these little cabbages by slicing and sautéeing them, or by cutting them in half and braising for ten minutes.
Green cabbage can be shredded into 1/4 inch pieces while you heat up olive oil and brown some chopped garlic. Throw in a few handfuls of cabbage on fairly high heat. Once it has cooked, add more. When done, the cabbage only needs salt and pepper.
For chard and kale: remove the ribs and cut the leaves into large pieces. If they seem tough, tenderize them by blanching in boiling water for two minutes. Immediately plunge the leaves into cold water to stop the cooking. Sauté olive oil, garlic, and red pepper flakes, then add the kale or chard and stir-fry till tender.
For creamed chard: wilt some onions, add chard leaves and cook till almost tender. Add several tablespoons of cream and cook it down.
Winter collard greens sometimes need a little more cooking than summer ones, but Jon Jackson reminds us to avoid heinously overcooking greens, even tough ones.
(Broadcast: "The Food Guys," 1/24/16 and 1/28/16. Listen weekly on the radio at 11:50 a.m. Sundays and again at 4:54 p.m. Thursdays, or via podcast.)